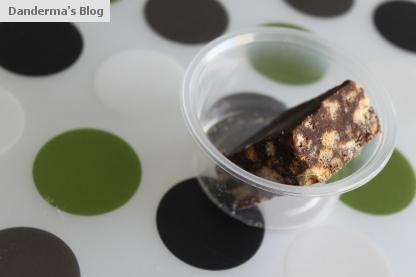 Day 7! One Week down 3 to go! Masha2 Allah!
For breakfast i received French toast which i enjoyed very much. For lunch i had Parpadalle pasta with tomato sauce and nachos salad. I adore the nachos salad and i think it's the best salad in the whole LoFat menu.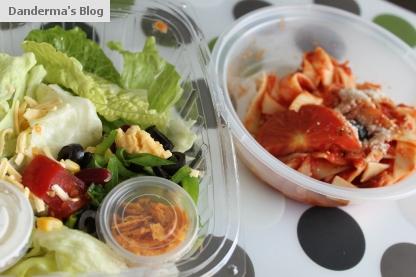 The pardpadalle was very very good. I enjoyed every bite! My husband received Kebab with rice and a Greek salad.
He enjoyed his Greek salad. He said it was good.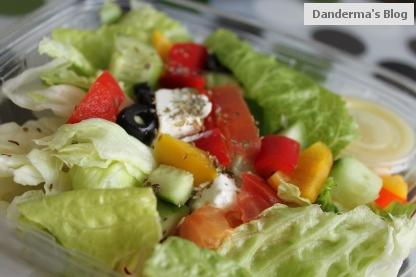 As for the kebab… well the rice tasted like machboos rice because it had mesmar in it. Not that good. The kebab was very strange… it's consistency was like clay and it was very red inside… plus the spices used made the taste very weird especially when combined with rice! My husband didn't enjoy it at all and said it left a bad after taste and that he won't be ordering it again.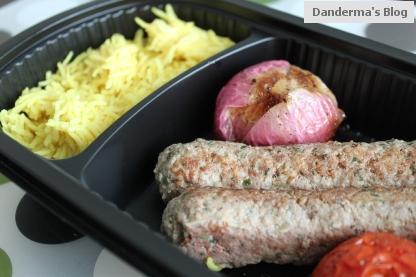 For dessert we got the lazy cake. Not bad. Chocolaty and chewy.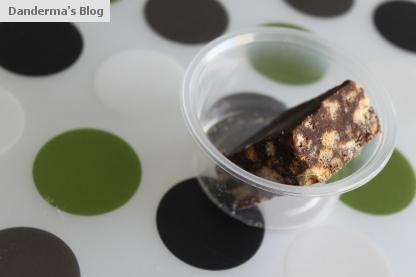 ---