orientally
buy generic Lyrica india I've heard so much about Manqoola in 52 Degrees… So i've decided to have dinner there on my first visit to the newest shop in town…
Manqoola is a collection of popular local restaurants and cafes located at the rooftop of 52 Degrees building in Tilal Complex.
You go up the staircase which by the way is decorated nicely…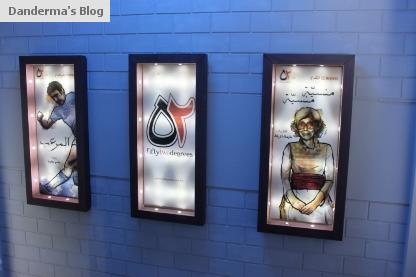 You know you reached the rooftop when you see this funky decor…
Check out the light fixture… Innovative!
Going through the roof doorway you are greeted by a pleasant young Q8y man who will lead you to an available table and hand you the menu…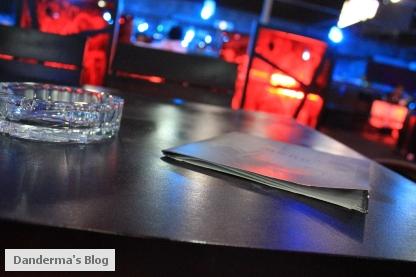 The rooftop is an open area but the seats are surrounded by the restaurants little kitchens plus there are many heaters around to keep you warm… the menu had a page for each of the restaurant with many options to choose from…
We had a hard time trying to choose what to eat. The first thing we chose was the drinks… A sprite…
And a drink from Friends cafe that i forgot it's name…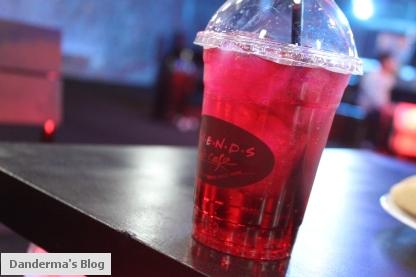 While we waited for our food to arrive we admired the setting…
The atmosphere was perfect… modern, dark yet light, cool yet warm, and buzzing with happy diners…
There are many tables around in a vast rectangular area decorated in the same amazingly innovative manner you see throughout 52 degrees…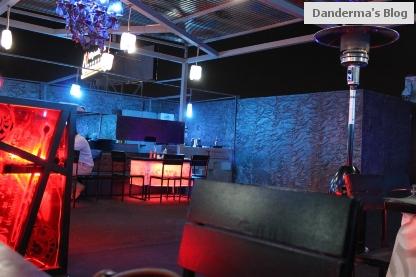 What i liked most about the decor was the prints on the table cloths and the light fixtures… they were a mixture Kuwaiti coins and Kuwaiti license plates…
The tables have printed table cloths covering them with matching prints and lighted from within with a red light… they are lovely!
The Kirbi roof top have light fixtures of melted plastic galons each with a different print on…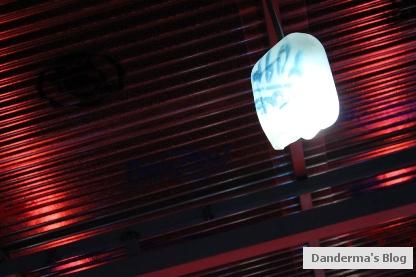 Then the food had arrived. First we received the "small" fool plate from bs fool bs falafel…
The small plate of fool wasn't small at all!
The fool was ok… a bit too spicy for my stomach… it came with delicious plump Egyptian bread that i cannot resist <3
Yummy…
Next came the Aby Pasta from Baking Tray…
Creamy pasta with cheese, pesto, and cherry tomatoes.
It was really good and the pesto was very fresh… even though i am not a big fan of pesto i enjoyed it alot…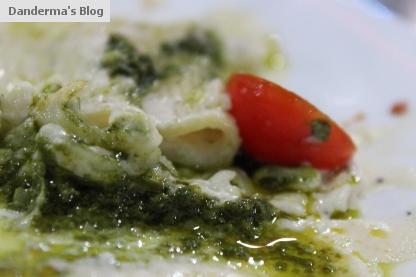 and of course what order would be complete without a plate of sliders?!
I think they were mushroom sliders. I am not sure from where though since more than one restaurant offered sliders on their menu…
Now the sad thing is Manqoola won't be there for long. It ends on the 7th of March so if you want to try it you must hurry. They open daily from 2 pm till 11 pm
Manqoola is located in the rooftop of 52 Degrees, Al Tilal Complex, Shuwaikh
---
8 Responses to "Review: Dinner at Manqoola…"