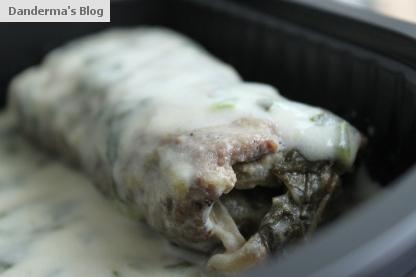 Today i wanted to cheat and go have lunch at Carluccio's… i actually arrived at Carluccio's only to find that they were closed for their Grand Opening tonight… so i came back home to my LoFat lunch… astahal 3shan i don't cheat…
Then i didn't have to be disappointed… i had recieved Penne Arabiatta and Nachos salad for lunch

The nachos salad of course is my favourite LoFat salad… the Penne Arabiatta was new… It was ok… not spicy at all -thankfully- but a little bit too soft as i like my pasta Aldente… but it was good overall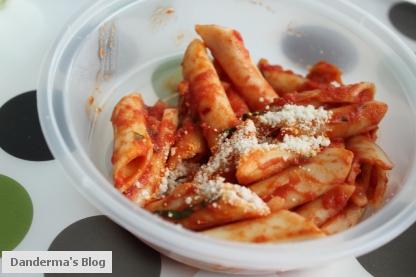 My husband received Steak stuffed with Spinach with a side of broccoli and mashed potatoes and waraq 3enab (vine leaves) as a salad.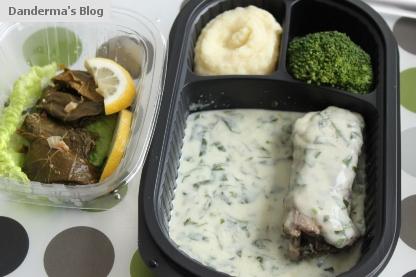 The waraq 3enab we tried before and we liked it. The steak he says was very heavy with because it was drenched with a creamy sauce. Other than that it was good.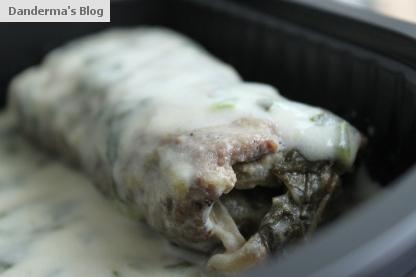 For dessert we received German Cake. It was just a piece of chocolate cake with a little chocolate glazing on top. It was ok.
For breakfast tomorrow i received Zaatar Fatayer with Fruit Kebabs.
---
---