Day 10! 1/3 of the way thorough the diet!!! Ma boga Shay masha2 Allah!
For breakfast i had Zaatar Fatayer with Fruit Kebabs. For lunch i recieved Vegetable Byriani with Fattoush so it was quite a good filling…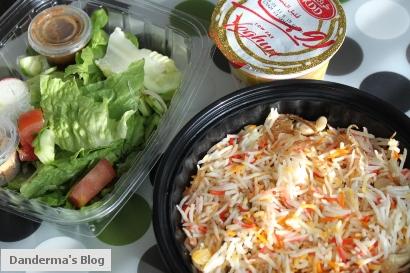 My husband got the burger with caramalized onions with pasta & rocket salad…
He enjoyed his pasta salad so much. As for the burger… well he didn't like it at all… it was a bit weird.
I think it was the patty that he didn't enjoy… it had too much pressed meat… and it was filled with one leaf of lettuce and some mayonnaise with chopped caramilized onions…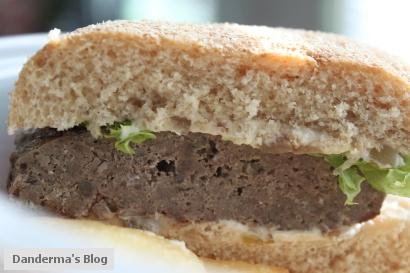 For dessert we recieved the Basboosa… it was basically a piece of dough drenched with sugar… every bite was so sugary i nearly suffocated… not recommended at all!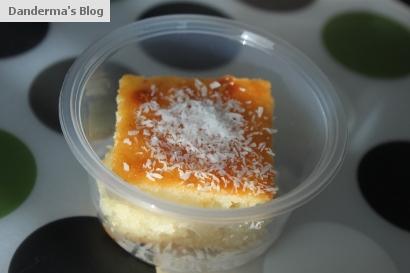 Now for breakfast tomorrow i received a new item… half a bagel with cream cheese & strawberry jam! I can't wait to try it since it looks really promising…
and the nicest surprise of the day is this little unaccounted for box i had gotten… i wondered what could be inside…
Inside was this lovely biscuit with a chocolate heart drawn on top… a gift for valentines day! How adorable! The only gift i had gotten yesterday was from LoFat… something i am quite thankful for! Thank you LoFat!
---
---