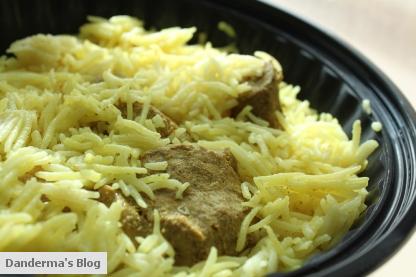 Today I received Labna saj & Fruit Kebabs for breakfast as usual. For lunch i received the Vegetarian Burger with Nachos Salad. Nothing new there i've already reviewed them before…
As for my husband he recieved Machboos Dyay which is new with Yoghurt & Cucumber Salad.
The chicken machboos was… well the rice tasted like indian rice and the chunks of chicken could pass as chunks of meat?! It didn't taste that good!
For dessert we got the strawberry tart which i've already tried before and liked…
---
---