There is an amazing exhibition in Mishref celebrating the 50th anniversary of Kuwait's Independence . It is held from 17 – 23 February and it's HUGE! Many ministries are participating plus local businesses and stores… i have been there last weekend and i took pictures of what i liked the most… let me start by those hand made Q8y flag themed bracelets, brooches, and phone accessories…
I bought my self a phone accessory…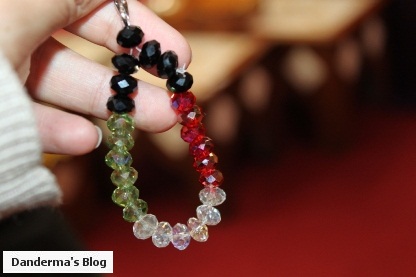 Many ministries had participated with future projects or old historical information. The most amazing of them all was the Kuwait Metro's project by the ministry of communcation.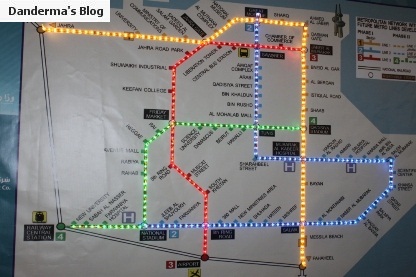 According to the men working there the Metro project is very real, very serious, and is underway!!! Seeing that booth had given me hope that infact we will have a metro in Kuwait very soon… we'll have to see…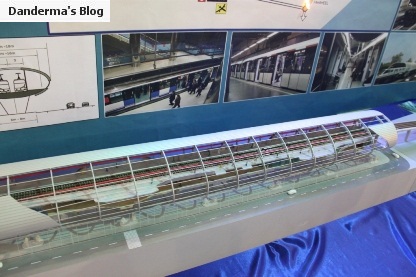 The scientific center had a very busy section with tons of interesting things and machines to look at. They were trying out this little car througout the exhibition.
This is called "El Watheqa El 3adsaniya" which was the old kuwaiti official paper stating who bought what..
In the Ministry of Finance sector they have very interesting historical items. Such as samples of the old book of tathmeen and the actual maps used to by the tathmeen committee to evaluate old house and draw them out… it's amazing!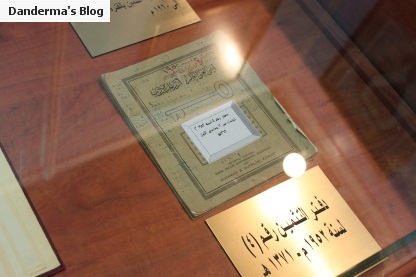 and the most interesting item in the exhibition: the actual desk of the Late Emir of Kuwait Sheikh Jaber Al-Sabah Allah yer7omah, used by him when he was the minister of finance years ago. None of the other ministers that came after him changed the desk, all of them wanting to use it so it's still there… it's borrowed from the current minister of Finance's office.
Recycling Initiatives…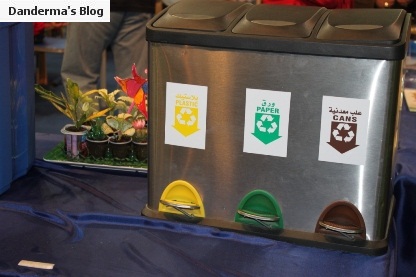 Now these were a nice surprise… the actual outfits worn by actors in famous plays and shows shown in the Ministry of Information's section!!! Huda 7sain's laila wel theeb outfit!!!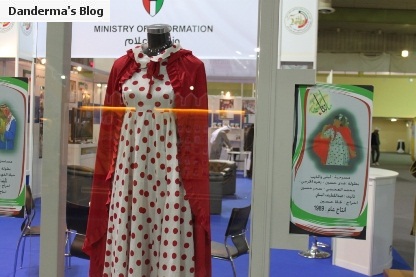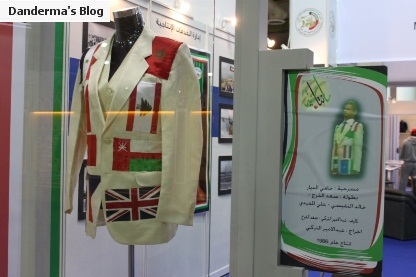 There are more outfit by the way
The national guards had some pretty interesting displays on machines they use… this one is an explosives detector.
A big section is dedicated to the Kuwaiti Martyrs pictures and names
The Black Box from Airplanes shown in the Kuwait Airways Section
Paintings by local artist…
There is also one big hall for the Kuwaiti Businesses and products…
A6bayb El Marshood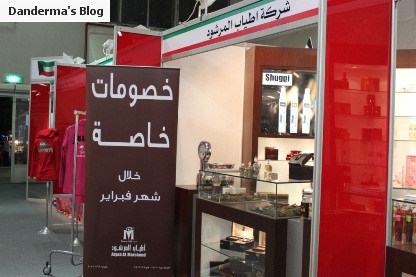 They had a discount so i bought some ma3mool and a new perfume even though i had decided not to buy any more perfumes or bukhoor… but i couldn't help it. They smelled divine!
A section for bracelets & accessories. I bought my self a bracelet…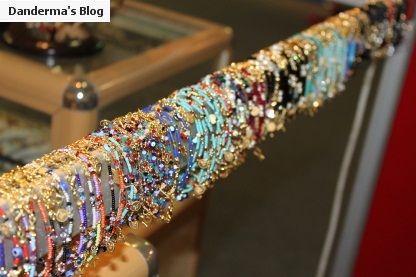 A section selling Kuwaiti flag themed clothes… very helpful for dressing up kids during the festivities…
More perfume stores: Alfodry Alshaye3 Aljassar Amal El Kuwait…
Food stores like KDD and Alma6a7en were there… KDD Ice Cream was available too but i didn't take any pictures… toy stores and other home supplies stores were there as well.. I also saw a Bukhoor business… it's very red!!!
They have this Dehen 3ood scented jelly cream sold for 7 KD. I stopped my self buying it. i already have too many scented jelly creams and lotions and plain creams. There is no need to buy any more.
All in all the exhibition is worth visiting. They are available in Arth el Ma3areth in Mishref until 23 February. Do pass by for it's worth it…
---
---