Yambio
Cibolo I was shopping in Souq El Blockat when i felt like having some Bootha (Arabian Ice Cream)… and the famous Al Kawakeb was right across the street…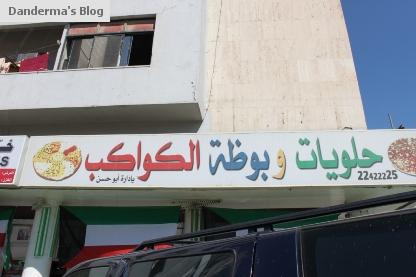 Al Kawakeb is the oldest surviving sweets store in Kuwait. Open since 1966 in Salem al Kabeer street… as i was about to go inside i thought that the younger generation of Kuwaitis might not know this place neither do expats or visitors! So why not review it?!
'The store sells every traditional Kuwaiti dessert imaginable. As well as traditional imported desserts. It's best knows for it's rahash and in particular it's chocolate covered rahash but i wouldn't know for i cannot stand rahash and don't eat it.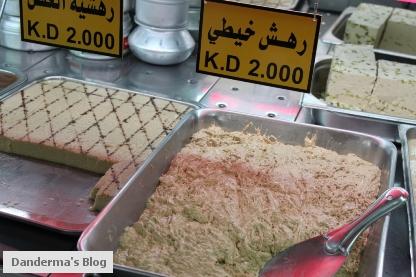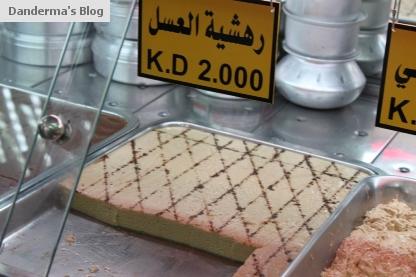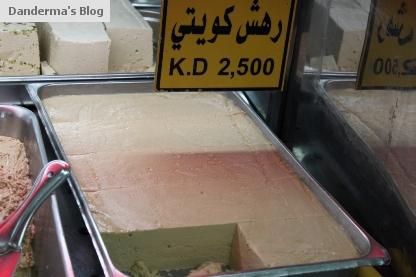 The story was very busy and very crowded with shoppers. People from GCC countries were there to pick up desserts to take back home. I could barely take pictures while placing my order for Bootha but this is what i managed to take any ways…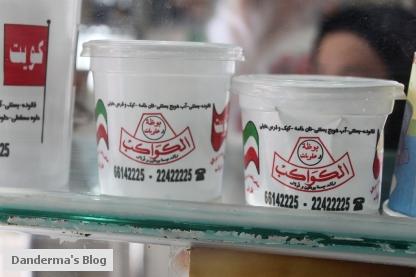 I forgot to take a picture of my bootha because of the crowds… anyways they sell Falooda as well which my husband adores – i don't like it- …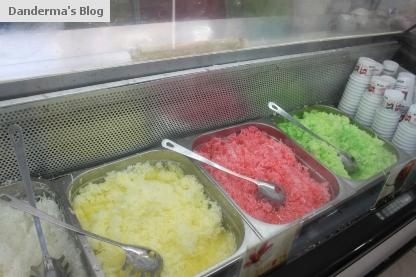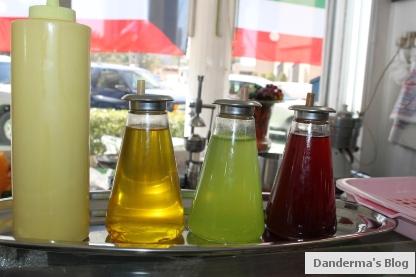 Julab Jamons…
Baqsam in many shapes and kinds…
The old jelly we used to love as kids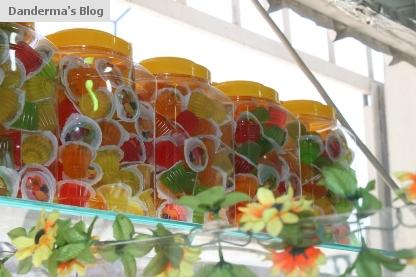 Barmait & Nabat…  i LOVE barmait <3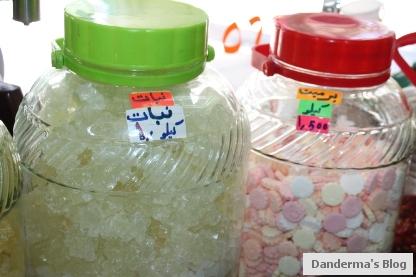 Different kinds of Zlabya, '3rayba, Bala7 El Sham, the mini sweet samboosa…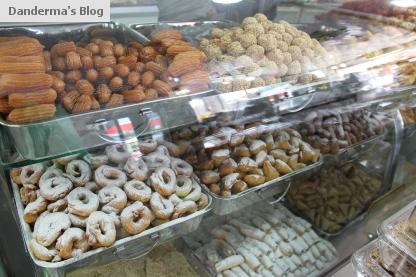 Mini cupcake style cakes and biscuits…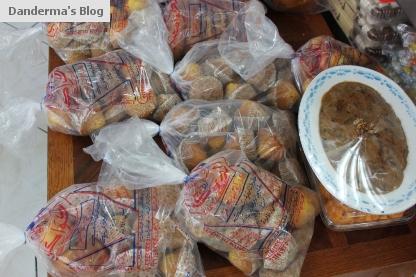 Chocolate covered rahash…
Darabeel…
Halwa… many kinds of halwa… Kuwaiti 7alwa Muscati 7alwa Bahraini 7alwa Sugar free 7alwa…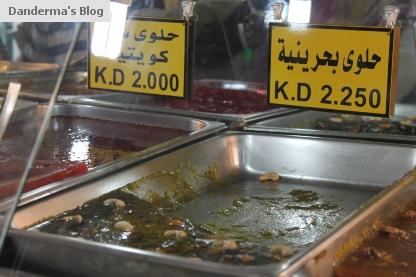 You can buy the 7alwa by weight in kilos or you can buy portion sized ones in little plastic covered cups. I bought my self two (Masqatia 7alwa and Kuwaiti 7alwa)… the little plastic cups are perfect for giveaways or parties or for people who don't want to indulge too much in 7alwa…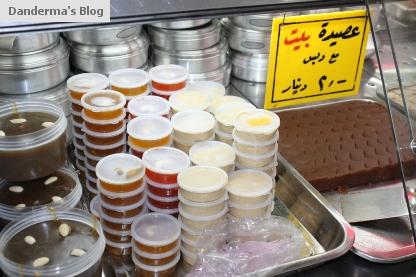 You can buy their sweets in white styrofoam boxes or in traditional q8y tins… you can even buy the tins only!
All in all, you know you are in a great place the moment you step through the door. If you've never heard about Al Kawakeb before you must go check it out… if you are already a customer, please share what do you think is their best selling dessert?
---
12 Responses to "Review: Bootha wa 7alawyat Al Kawakeb"