My two favourite sections of Gallery Lafayette are: The Home & Furniture section and for Lafayette Gourmet.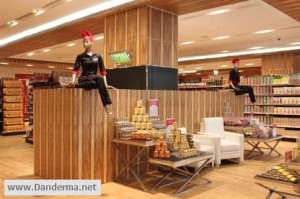 Beautiful modern displays of gourmet food items. Chocolates, Teas, Coffees, Jams, Spreads, Spices, Cooking Supplies, the works!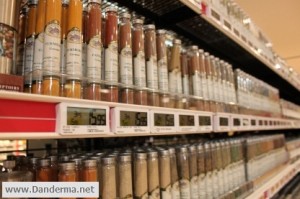 I have been meaning to try chocolate  flavoured tea for a while… i almost ALMOST bought this award winning one… but i just couldn't do it in the end… i suppose it still doesn't make sense to me…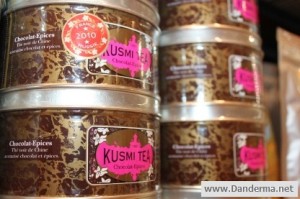 They have a huge selection of sugars of all colours & shapes… very popular in Kuwaiti weddings and receptions.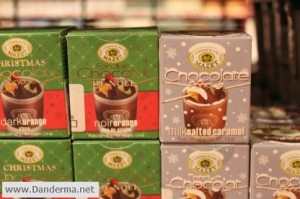 Fresh Bread… i could live on bread & cheese & olive oil & balsamic vinegar forever <3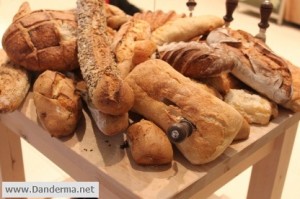 Yummy Selection of Cheeses <3
Mouthwatering fresh produce…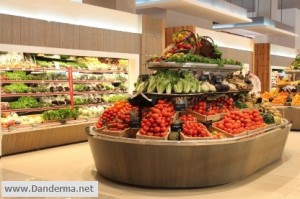 Then there is the restaurants & deli section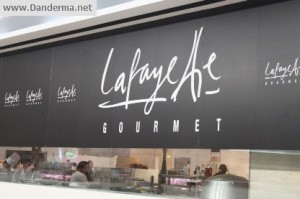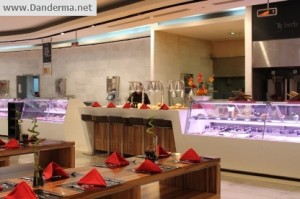 Lafayette Gourmet is located in the top floor of Gallery Lafayette, Dubai Mall
---
5 Responses to "Lafayette Gourmet, Dubai"