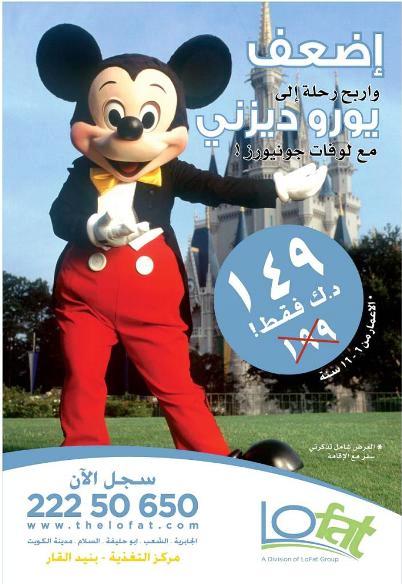 Lose Weight and win a trip to Disney Land with LoFat Juniours!!!
If you know a kid aged 6-16 years and could use to lose a little bit of weight, why not get him to join LoFat juniours and if they lose the weight they might win two tickets to Disney Land!!! And they could take you of course 😉
I have already shown you how different and exciting it is to follow a LoFat diet throughout my diet diary (link)… so imagine, good food, losing weight, and Disney Land!!! Wanasa mo?!
If you interested, go to LoFat's website (link) and check how you can join them or call 22250650…  you will not be sorry…
---