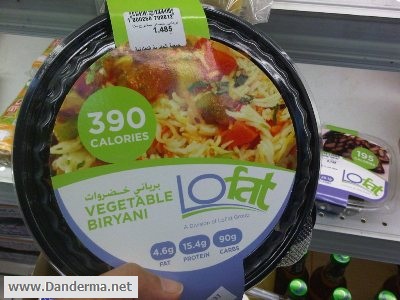 Look what i've found in out co-op!
LoFat ready meals! I have seen the vegetable byriani and i was very happy! I love their byriani! They have several dishes that are really good and i actually miss them!
They have sandwiches, main dishes, desserts, and even though i haven't seen any i am guessing they have salads as well! If you are interested in going on a diet with them you can try their dishes first… or if you want to go on a diet on your own and want a light lunch… or need to grab lunch quickly and don't want fast food… then this is the answer!
---
8 Responses to "LoFat Ready Diet Meals in the Co-Ops!"