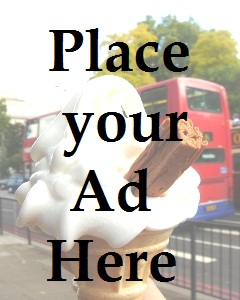 Throughout my blogging years i have been contacted several times to place ads on my blog.
I don't know why i said no back then. Probably because i was afraid i would let these advertisers down with the 200 daily readers of my blog… they would somehow discover that i was unworthy and withdraw their ads o fashla y3ni… besides no one was advertising much back then…
Now you would see new comers with advertisements already placed on their blogs… every one is advertising every where… but i am still hesitant…
Will blog readers view me differently when i start to put ads up?
Will they think that i am a greedy writer who blogs for the money only?!
Would i be forced to provide blog content even when i don't feel lf like it?! Just to keep the site going?! what if i run out of ideas?
Is that extra 50 KD per month worth it!?
Someone once told me that another blog had just gave up blogging all together because of the stress of those ads… i don't know how true is that information… maybe it's just a rumour… could it be?!
So here i am asking you… what do you think?! Should i go for it? Open up this place for ads? or should i decline?! and why?!
---
---