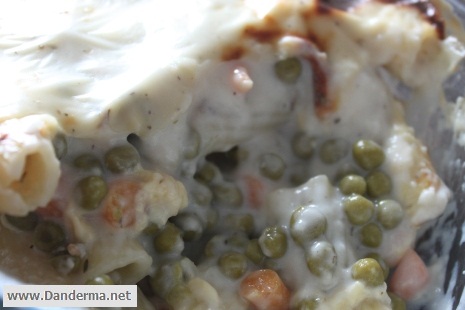 When i watch the TV now a days there is always this Maggie Béchamel Sauce Ad where they make a baked pasta with carrots and peas that make my mouth water… my mother taught me how to make Béchamel sauce when i was a teenager so i thought to my self why don't i try and recreate that dish and i did. It was so good i made it twice in one week…
The ingredients will always be available in your kitchen… this is what you will need…
http://ifcus.org/2009/12/20/an-indonesian-taco/ Ingredients: "Makes one pot that is enough for 4-5 people"
200g Pasta in a tube like shape -to drink the sauce-
500ml Low Fat or non Fat milk
20g Butter -that is two little packets-
2 tablespoons white flour
1 can of peas
a handful of baby carrots
Oregano, black pepper, and Salt
and that is it! I wanted to add some brocolli but i had none. The first thing you do is preheat the over to 180 C. Next bring a pan filled with water to the boil to prepare the pasta which takes 8-10 minutes… meanwhile cut the carrot into little round pieces… they are already washed and peeled so you just chop them which takes a total of 2 minutes…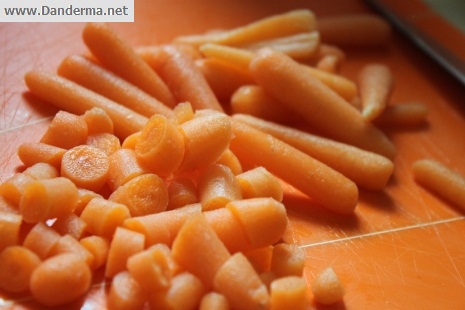 If you like a little crunch in your pasta the way i prefer it to add texture then you are done with the carrots. If you prefer your carrots soft like my husband does then throw the carrots in the boiling water with the pasta and drain them together and that's it.
Now drain and wash the can of peas… so much hard work mo?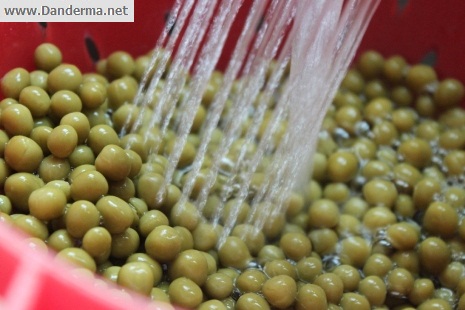 and keep them aside… now if you plan to prepare the Béchamel you must keep a good eye on it and give it your complete attention for the next five minutes. I personally wait to drain the pasta first so i don't worry about the Béchamel burning… but if you have time go ahead with the Béchamel… ee i drained the pasta o put it on the side…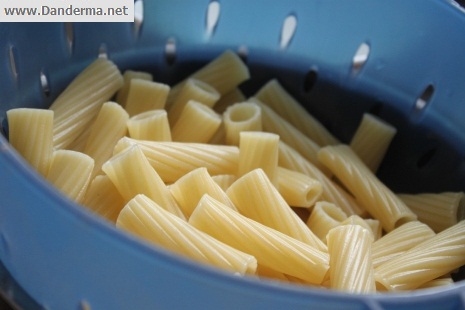 On a low heat and inside a metal pan -no Teflon so it would be scraped off with the whisking- melt the two little butter and be prepared with the flour…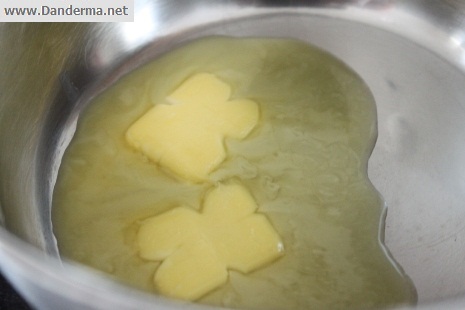 One the butter is melted add the two spoonfuls of flour immediately and whisk right away…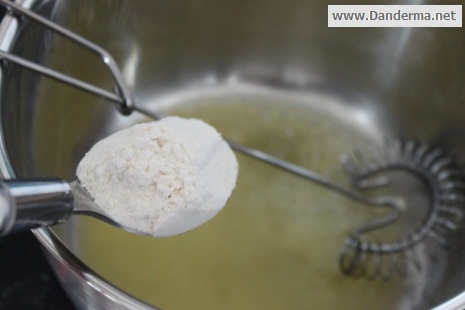 Whisk right away and you will get a mixture with a sand like texture… it is supposed to be this way don't worry…
Now add a little bit of the milk… just a tiny bit… and whisk to moisten the butter flour mixture…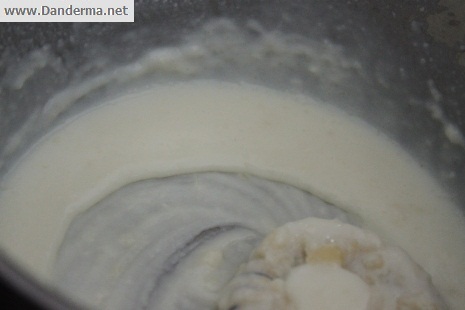 If you made it to this point then congratulations, you have made a Roux! Roux is a French word for the basis of all white sauces… now all you have to do is add the milk gruadally… a little bit at a time and whisk so you make sure no lumps are created… when you are done with the 2 cups of milk and the mixture begins to bubble it should look like this…
Quickly add your seasoning: Salt Pepper and Oregano… if you want you can add some grated cheddar or mozzarella cheese or maybe parmesan.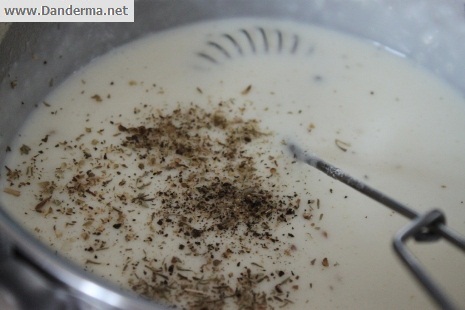 The moment you add your seasoning whisk one more time then remove from the heat at once… then pour a little bit of the sauce in the bottom of your baking dish…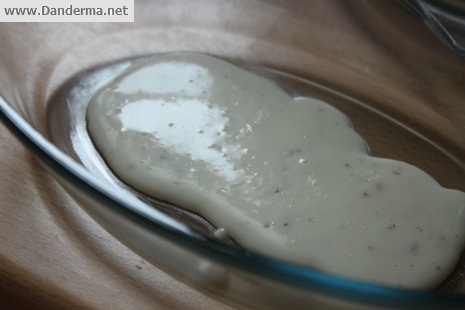 Then add some of the pasta and the veggies…
Season with a little bit of salt and oregano… if you want you can add grated cheese… i had none so i added some shredded sliced cheese…
Pour the sauce again…
Add another layer and cover it with sauce… and you are done!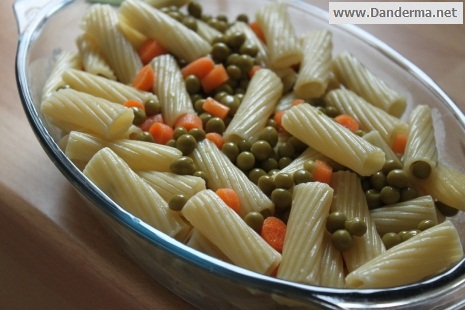 I needed a bigger dish… oh well… the oven which must be preheated should be on 180 C… and i open both the grill and the fan so i would brown the top of the bechamel… it takes about 15-20 minutes in the oven…
I love it when it's all burned up like that… reminds me of my childhood 😀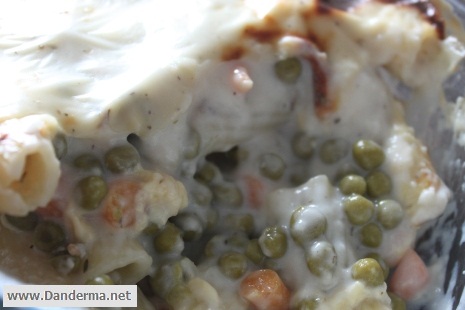 It is easy, simple, fast, light, and the ingredients are always in your fridge and pantry. It is a great fast comfort food dish… and tastes really good for such a simple dish! and requires no cooking skills whatsoever!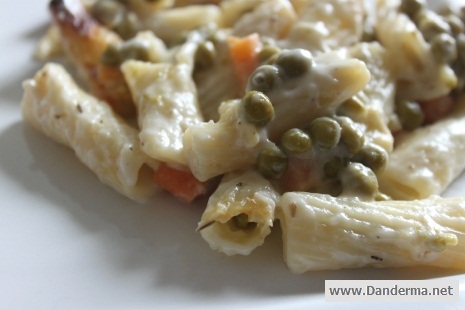 If you try this dish let me know how it turns out 😉
---
18 Responses to "Recipe: Baked Veggie Pasta with Béchamel Sauce"