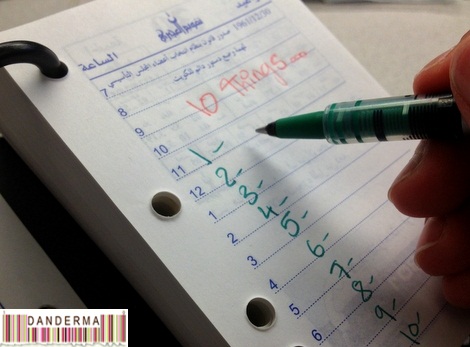 Re-publish Dathra book 1: edited, proofread, and with the new cover.
Find out more outlets to sell both Dathra books together once the 1st is republished.
Join a photography class or two. Find out if I have any photography potential.
Finish working on the last room of the apartment filled with junk and unopened boxes.
Use the thing I got 9 months ago to teach me how to play the piano.
Lose 5 kilos. Just 5. Not so much to ask, no?
Paint the things I want to paint and see if they turn out OK or not. Fingers crossed.
Go back to the dentist. Go back to the dentist. Go back to the dentists. Work on my teeth is not done yet. Hate dentists. Go back to the dentists. Must be brave.
Be more active. Either take a daily walk or join some gym. Maybe a dance class or I'd buy a bicycle like everyone seems to be doing around me. Tempting.
Sleep. I've lost the ability to sleep like a normal person in reasonable hours. I think the activity/gym might help me out there.
Well, these thought's have been going round and round on my mind recently and they are things I really want to do and ASAP. I will check this post again in 1 January 2013 insha2 Allah o see if I did indeed accomplish anything on it. What about you? Do you have anything you want to accomplish before the end of the year? Please do share if you do, maybe I'd get some inspiration