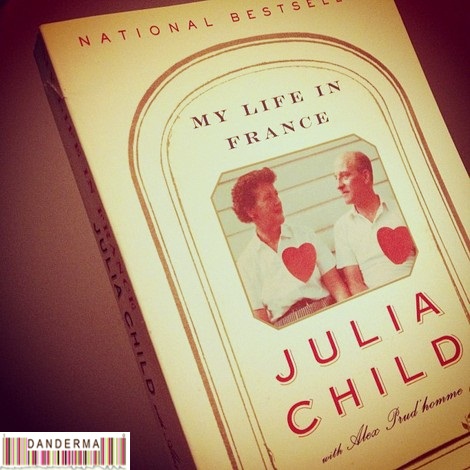 Ever since I saw the movie Julie & Julia I was itching to know more about Julia Child, the American culinary legend. I got myself the book that was partially responsible for inspiring the movie, My Life in France, and a while ago I began reading.
The book, published in 2006, describes a period of Julia Child's life when she lived in France, learned how to cook in the Le Cordon Blue, and then began her career by teaching cooking, writing her two famous cookbooks, and her cooking show. Its mesmerizing, learning how life was back then in the 1940's onwards. How, at the ripe age of 38 when you think you would want to retire she began a full new career path.
Through the pages I could almost see Julia & Paul Child's life playing in front of my eyes. Often I'd pause while reading and remember sadly that this couple having the time of their lives are no longer alive, their time was up. Sadness also creeps in on you as you read the last pages, mentioning how this person died or this person no longer functions well. If the book teaches you anything, its about how to live your life. Live for today, don't be afraid on embarking on new adventures no matter what age you are, cease the moment and simply live. In the end, all that remains are the good times: the happiness, the laughter, the gathering with friends around a fine meal.
Another lesson? Eating butter won't kill you! The Childs lived a long and prosperous life. Julia Child lived until she was 91 and her husband lived until he was 92! Now that's a thinker.
The book is very entertaining. Its like opening a window to an amazing time long gone. There is also another biography about Julia Child that was released in 2012 that I'm going to look for next. Highly recommended.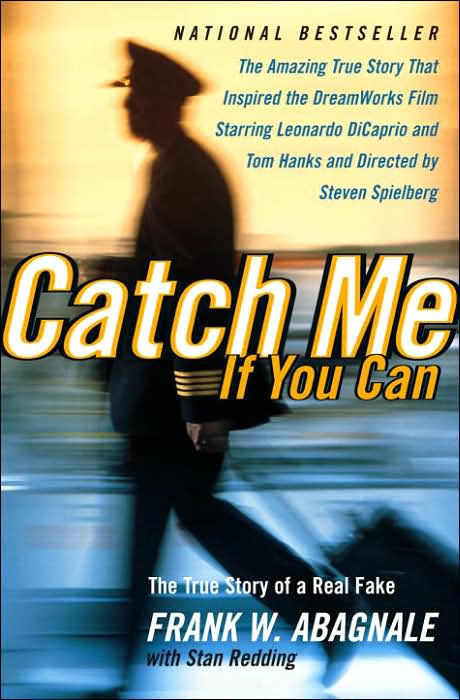 Though not a Leonardo Di Caprio fan myself, I loved him performance and role in the 2002 movie "Catch Me if You Can". I knew it was based on a true story and I've seen the movie many times but it never occurred to me that there actually is a book where the story originates from. Then one day I thought to myself that there might be, and of course there was, and of course I got it and couldn't wait to read it.
Published in the year I was born, 1980, and became one of New York Times list best sellers, its mind blowing to be reading a 32 years old biography of a cheeky teenager who roamed the entire world and conned financial establishment for millions, posed as an airline pilot, a Pediatrics doctor, and a Harvard graduate lawyer, and retired to live in peace all before his 20th birthday!
Of course the book is way way better than the movie. Not because the adaptation was bad, but because there are so many details that cannot be fully incorporated on the screen. You have to read them to understand them and with many of his cons I found myself laughing out loud even though I knew what he did was wrong. 32 years on and the book is still a very interesting read. I only wish there was more of the book after Frank ran away the first time after being extradited back to the USA, his jailing sentence, and how he ended up working for the FBI and all that.
The book is highly recommended. If you loved the movie you would love the book and its quite a quick and entertaining read. Its available on Amazon (link).
On the first Friday of the past long holiday I dropped my husband off at the airport then went into That Al-Salasil bookstore and got me a copy of Steve Job's just published biography. Although I have about a hundred Read more »