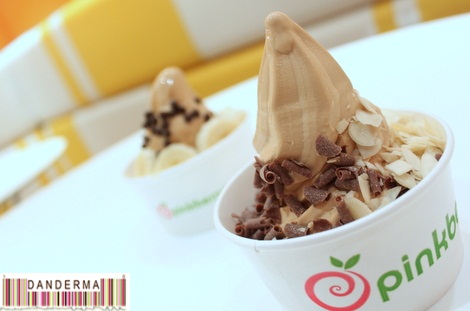 If you've been reading my blog since before the fro yo mania hit Kuwait you would know that I was crazily, madly, head over heels in love with Pinkberry and I still am. Therefore when an email from Pinkberry popped in my inbox asking me to come in and try their newest seasonal flavor before its official launch, I was Read more »
One of the healthiest Gergai3an's I've received this year is for sure from Diet Center.
What's inside?
Healthy stuff indeed: three jars with portion size and calorie intake written on top. One Mixed nuts and fruits, one date fingers, and one choco balls. All three have a calorie intake of 150 calories only, perfect for snacking guilt-free!
Plus, two apples.
Thank you Diet Center for sending me this healthy basket. Its really tasty and healthy.3asakom min 3owadah.
For more information about Diet Center you can check their website (link), follow them on facebook (link), follow them on Twitter (@DietCenterKw), or on Instagram (@DietCenterKw).