responsibly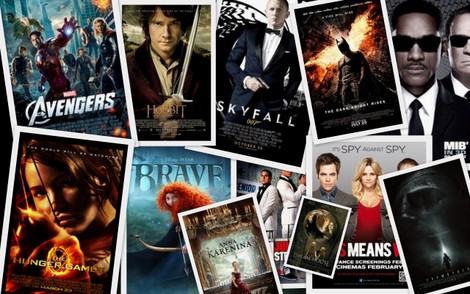 I just finished watching the Avengers movie for the 100th time. When the credits rolled I sighed in happiness and told myself that Hollywood doesn't make good movies like these anymore. Then I remembered the Hobbit which is equally good if not better, then I remembered a whole bunch of good movies I've seen in 2012! Perhaps Hollywood's dry spell is being nourished again? Lets see, my 12 favourite, really good you can watch them again and again must buy on DVD movies of 2012 are Read more »
I'm not a fan of Daniel Craig.
I cannot stand him. Ever since he became the new James Bond he began irritating me even more. When I booked this movie I didn't see who the lead actor was so when I sat in the chair and his face came up I was like "ohooo".
Then the story started and putting aside my dislike for Mr. Craig's it was really really good! At first I thought it was like every other horrorish movies and that I've ruined it by watching the trailer which gives away the plot -trailers reveal too much now a days- but to my surprise what the trailer has revealed and what I thought I had worked out was only the beginning.
You can feel the man's happiness and bliss when he moves into a new house in the suburbs and out of the city. His daughters are so cute. His wife is renovating the place and he is writing his novel. A happy family. Then the threats and the bizarre happenings begins and you feel the man's pain while he is trying to protect his family from harm. Its all he is got, his wife and those two lovely daughters.
In the end you really have to keep your tears down. Now this should have been a Denzel movie! If Denzel had acted in it I would have booked 4 shows one after the other and watched it again and again and again. Daniel Craig was fine though. Movie is still good. Definitely going on my DVD shelf when its out!