Zhengjiatun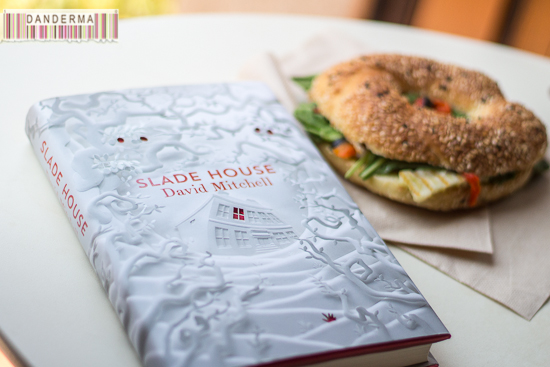 "What do you do when you're visiting someone's house and their garden starts vanishing?" Read more »
Am I the only one who feels that all the movies are boring this summer? Are Hollywood writers out of ideas? Even abroad there is nothing to look forward to except Spiderman and a movie by Adam Sandler that won't make it to Kuwait for sure.
We really wanted to go to the cinema and watch a movie last week but the choices weren't that encouraging. We settled on Chernobyl Diaries. The story is about a group of American tourists travelling through Europe who go into an abandoned town which housed the workers of Chernobyl Nuclear Plant and has been deserted since the Chernobyl disaster in 1986 where people dropped everything and just left with minutes to spare. Only when the tourists are there, they learn that they are not alone.
Well, the movie is very predictable, nothing out of the new. The only thing that makes this movie interesting is the Chernobyl story and the abandoned town otherwise its like every other horror movie. Whenever the group think they found a way out, something goes awry and one of them dies. Yada Yada Yada.
Oh there are plenty of grotesque scenes and blood too. A daloo3a woman in the movie started crying loudly in the middle of the movie. Why she didn't leave the movie and go cry outside instead of disturbing us all is beyond my comprehension. I don't see myself buying this movie on DVD anytime soon, nothing worth watching again, but if you want to kill time being a little scared this is the movie to see.
I'm not a fan of Daniel Craig.
I cannot stand him. Ever since he became the new James Bond he began irritating me even more. When I booked this movie I didn't see who the lead actor was so when I sat in the chair and his face came up I was like "ohooo".
Then the story started and putting aside my dislike for Mr. Craig's it was really really good! At first I thought it was like every other horrorish movies and that I've ruined it by watching the trailer which gives away the plot -trailers reveal too much now a days- but to my surprise what the trailer has revealed and what I thought I had worked out was only the beginning.
You can feel the man's happiness and bliss when he moves into a new house in the suburbs and out of the city. His daughters are so cute. His wife is renovating the place and he is writing his novel. A happy family. Then the threats and the bizarre happenings begins and you feel the man's pain while he is trying to protect his family from harm. Its all he is got, his wife and those two lovely daughters.
In the end you really have to keep your tears down. Now this should have been a Denzel movie! If Denzel had acted in it I would have booked 4 shows one after the other and watched it again and again and again. Daniel Craig was fine though. Movie is still good. Definitely going on my DVD shelf when its out!