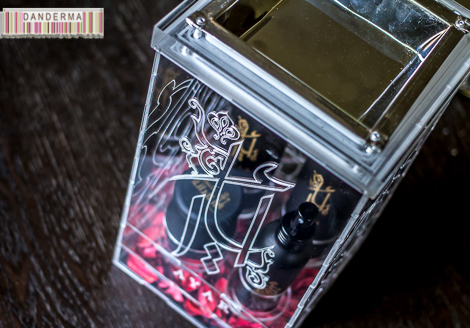 With one week to go until the start of the holy month of Ramadan people are starting to distribute Ramadan gifts to their loved ones. If you are still not sure what to give out as a gift or still searching, you may want to continue reading this post for the first early Ramadan gift I've received was from Ayar Perfumes and is quite a fine one indeed.  Read more »
As I was browsing IKEA 2013 long awaited and much beloved catalouge that was distributed a while ago, I noticed a funny blunder on page 152 which is supposed to be a picture of a living room with middle eastern design touches.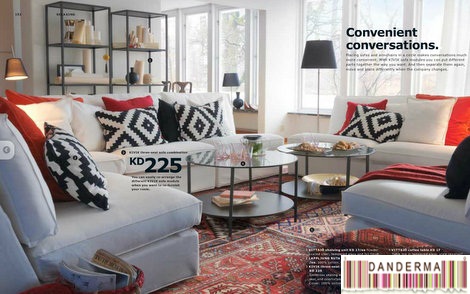 You see on the top left corner of the page there is a mubkhar which is an incense burning device we use in the gulf. The funny thing is that they used it as decoration but for some reason placed it upside down and balanced it on its sharp edges.
Looking at the familiar object in IKEA's catalouge cracked me up. If only they placed it the right way upwards! I don't think the designers of the catalouge -which is done abroad by the way and not in Kuwait- knew what the mubkhar is. Maybe they thought its just a decorative vase or something. I wonder if they made similar errors in other catalouges but it was really funny. Mubkhar style 2013 :p
Ayar Perfumes is a new business by young Kuwaitis. For Ramadan they are providing a very nice, sleek, acrylic box with Mbarak 3lekom Elshahar engraved on it. I received one myself last week. Read more »