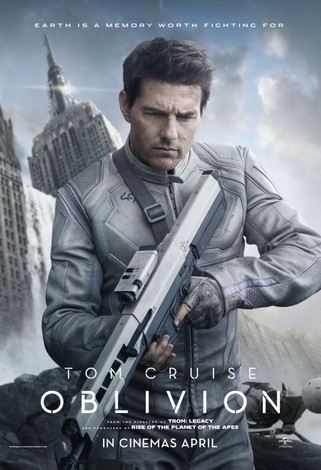 I went to see Oblivion last weekend for its been a while since something good arrived to the big screens. I didn't think feel overly excited after watching the trailer, it looked like another post-apocalyptic movie where the survivors roam the earth fending off yet to be found dangers. But it was Tom Cruise and Morgan Freeman starring so why not?
To my surprise I enjoyed the movie a lot. True it was too Read more »
The movie was released in Kuwait on the 21st of March, a day before it was released in the USA and as soon as I saw the actors and the trailers I knew I was in for a good movie so I couldn't wait to see it. I saw it Thursday night and I have to say I enjoyed it very very much.
Aaron Eckhart plays the president of the United States who one day finds himself a hostage in the White House and its up to the White House speaker Morgan Freeman to handle the terrorists demands and lead the country through the crisis while Read more »