smart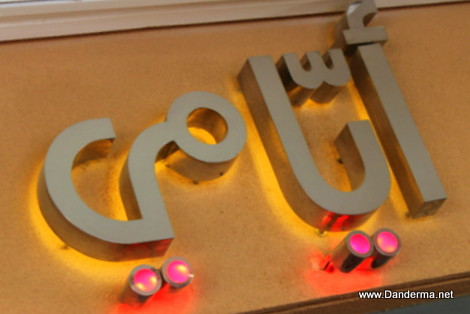 We were invited to try out the items in Ayyame's new menu and we gladly accepted the invitation 😀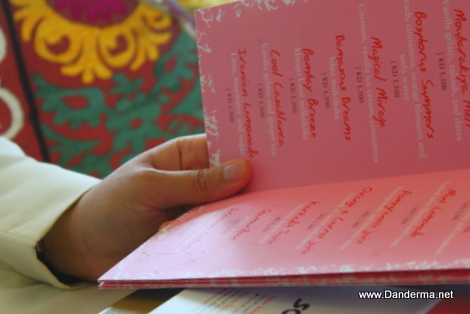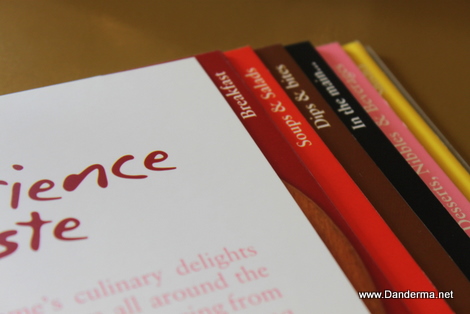 I've never been to Ayamee before even though its been open since July 2008! I don't know why but I never expected much out of it. I always thought it must be another Lebanese restaurant with a boring menu but I was proven very wrong indeed!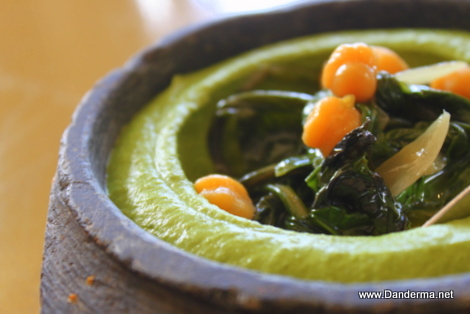 The first item we tried was the "Spinach Hummus" which was very green indeed. The texture was smooth and velvety. My taste buds however didn't do it justice because I was sick with the flu but my Butootee loved it and kept saying how great it was.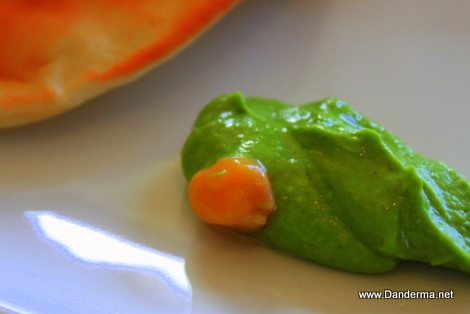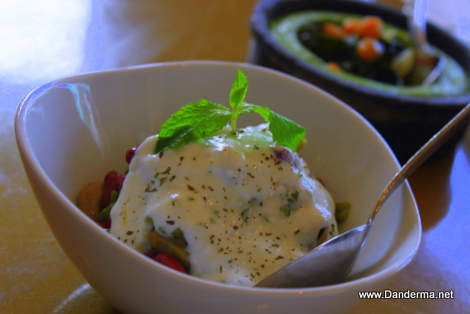 Next on the menu was the Beans salad. I am a huge fan of the said salad. In fact I have a post regarding a recipe with the same beans salad lined up for the blog! So imagine my happiness happiness when it was served with yoghurt, herbs, and a hint of sweet sauce. I liked the dish very much.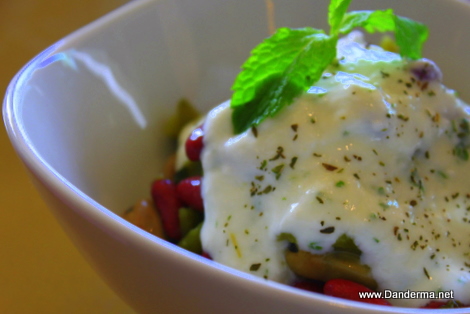 Next came my favourite appetizers dish: The Halloumi Sticks! Skewers of Halloumi cubes and coloured capsicum pieces marinated in a herbs and breaded then fried to perfection.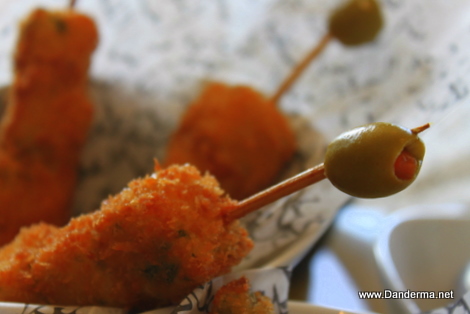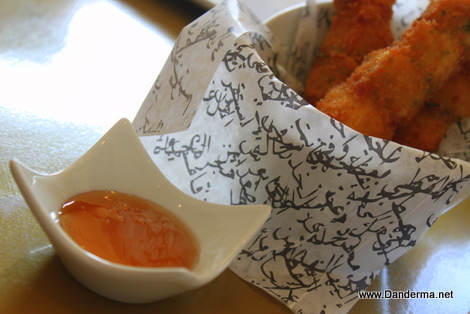 The dish is served with a dips of… honey! Oh yes you got that right, honey! Butootee dipped every morsel of the sticks into the honey and enjoyed it thoroughly. I however am not a fan of honey at all so I didn't enjoy it with honey.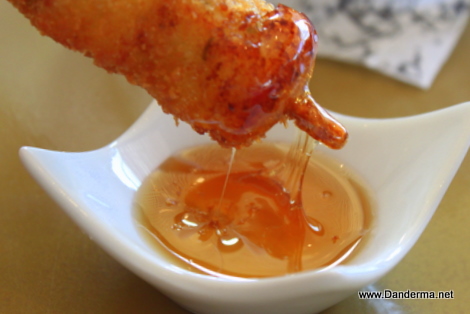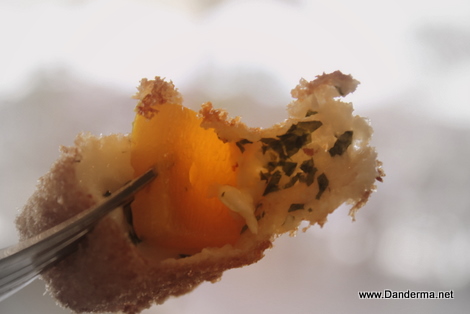 I enjoyed it with the beetroot sauce that is coming next. Try them together and you will see how well they mesh together.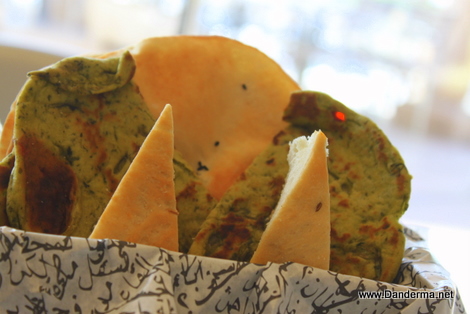 Their bread basket is also something. They bring you a very fresh white pita bread that looks like its made in store plus this green bread we call "Khobiz 3rooq". Very good indeed.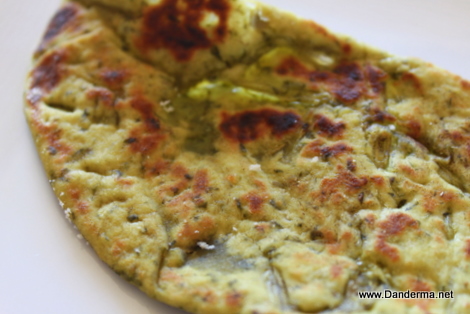 Next came these little breaded guys with a side dip of beetroot sauce. I didn't catch what they were before the waiter placed them on the table but after taking a bite drenched in the lip smacking dip I knew they were breaded pickle pieces! Very new and tasted good.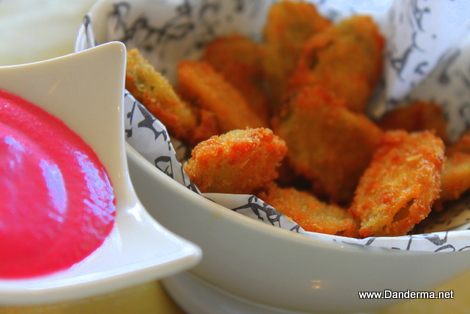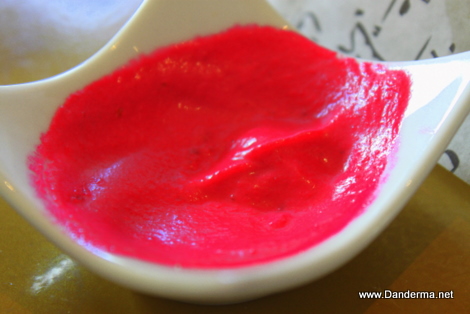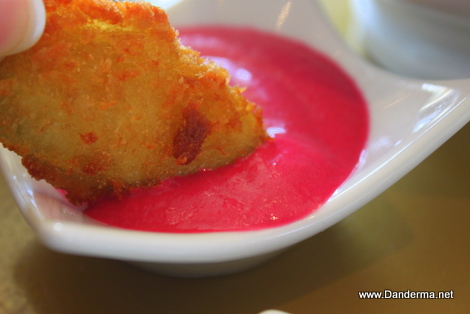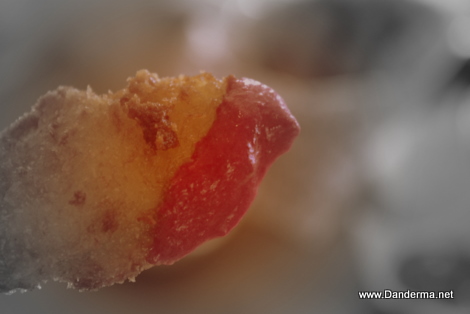 Next came the crispy fries patties. They look exactly like this kebab thing my mother makes for Ramadan called 'Kabab Moqla'. It was very good and I loved the Kuwaiti touch to the otherwise could have been simple dish.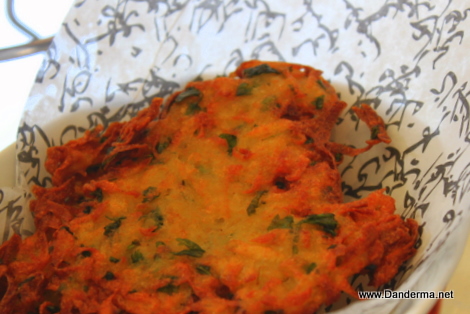 I skipped the main dish while Butootee ordered the Mourabyan. The KFG team said it was one of Ayyame's most popular best selling dishes and I can totally see why! I took a couple of spoonfuls of rice and it was good and herby and really yummy.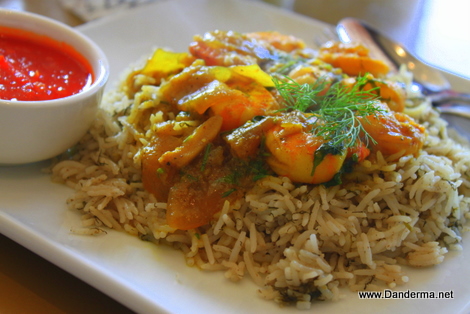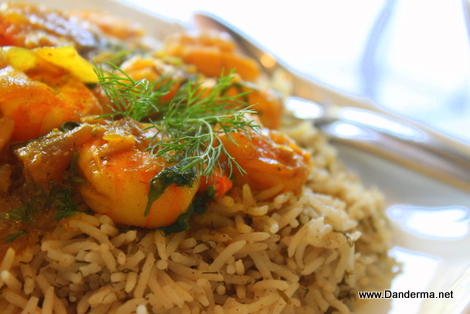 After attacking the dish with the daqoos Butootee declared it 'The best Mourabbayn he had eaten outside of a Kuwaiti home.' He really really loved.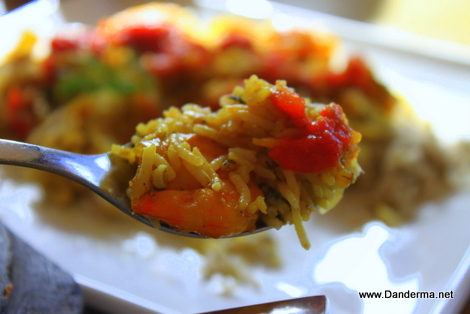 Next came the last of the savoury dishes: The smoked Tabliya! A soft dough spread with a saffron garlic butter paste and topped with Smoked Turkey, Smoked Meat and another smoked meat -sorry not a meat expert-. Butootee loved the one with the most dried meat on the last picture the most.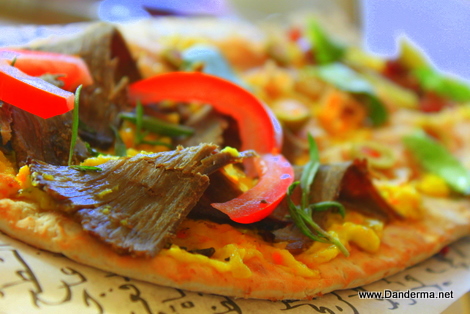 Then it was Desserts time… we tried two desserts
The Um Ali. Hands down the BEST Um ali I have ever tasted in my life. SO FRAGRANT! Its hurts me to admit that its even better than the one I make and I used to regard mine as the best Um ali.
Butootee had the Maltouta or like they call it 'Ramadan on a stick'… can you guess what the dip is?
Date pieces rolled in crushed pistachios with a dips of… coffee!  By the time the KFG team joined us to check on us Butootee was literally laughing out loud! He loved it. I tried a piece and I have to say it does taste like ramadan in a bite "dates, coffee, and pistacios."
What's amazing is the fact that Ayyame is not a franchise. The concept and the interior design were a synergy of KFG's in-house design team,
London-based Rana Salam Designs, and the architectural firm, Brainstorm. The outcome is a very remarkable restaurant indeed.
I am definitely going back again for Ayyame now that I've discovered that hidden culinary gem!Thank you Bibi Al-Qatami & Zeinab Al-Najjar for inviting us over and giving us a fabulous time 😀
Ayyame is located in Marina Crescent, first floor, next to Krispy Kreme. To contact Ayyame you can call 25712189 or Facebook Page (link).