The fact that I'm a vegetarian also means I'm a picky eater and an even pickier food shopper. When I shop for fruits and vegetables I tend to go to several different places each week because I always look for the freshest produce available which is not always easy to come by especially in your local co-op. This week however I had quite a nice break from my greens shopping because of the arrival of an overflowing fresh farm produce basket from Re, the guys who started Kuwait's first juice detox cleanse and healthy Ramadan juices.
The rather overwhelming basket of fresh locally grown organic farm greens -plus eggs- was gorgeous! Nothing wilted or ill-looking and if you love your vegetables like me you get that feeling of wanting to chop vegetables for a salad or a chunky winter vegetables soup while sinking your teeth at a juicy little crunchy vegetable something once you lay your eyes upon it.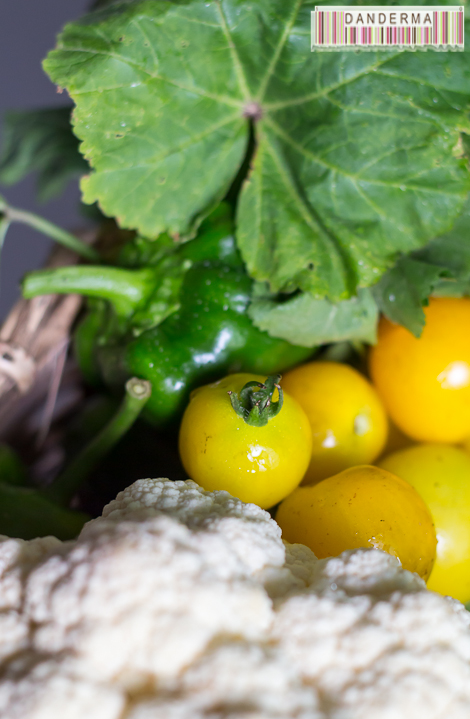 Once you peel off the plastic wrapper over the basket you are hit with that greens smell, one I call the chlorophyll smell that you can distinctly breathe in gardens or farms, yum! As you start to take apart the contents you realise there is much more beneath the surface than what meets the eye! I found the following: organic eggs, broccoli, tomatoes, cherry tomatoes, beans, more beans, radishes, lettuce, cauliflower, chill ins, green capsicum, parsley, coriander, and a few unidentified vegetables that I cannot name and one of which is most probably kale. Yes, Re have been growing kale in Kuwait for quite sometime and now they are selling it and because its extremely fresh and not imported from abroad, it is NOT smelly at all!
How cute are these eggs? They are so turning into an omelette on Friday morning!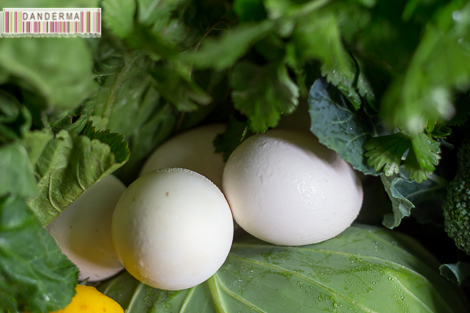 This gorgeous farm produce basket just plucked out of the ground is available for order and can also be delivered on weekly basis if you subscribe with Re! I think its an excellent idea, will save a lot from your weekly shopping time and guarantees you the best organic fresh high quality farm produce. Plus, it will be delivered right to your door step.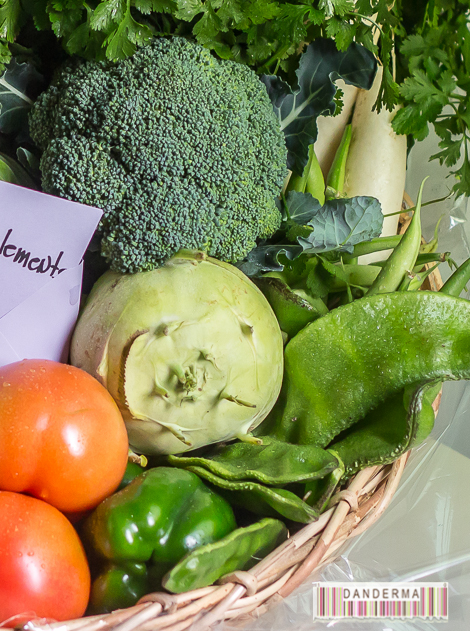 And the basket came with a card, and I love cards!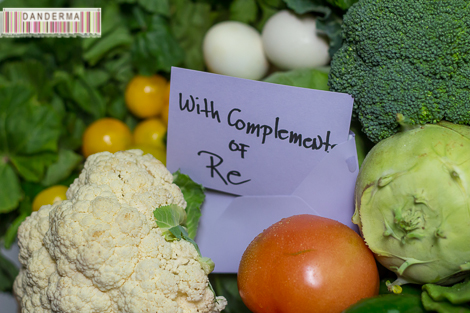 Thank you Re for the delicious and quite fresh organic farm produce basket! Its keeping me well fed for the time being and totally made my day. I loved the idea of subscriptions as well! Keep up the good work!
For more information regarding Re, their juices, their juice detox programs, and their organic farm produce baskets you can give them a call on +(965)-99115662, email them at info@re-cleanse.com, or follow them on twitter (@Re_KWT) or instagram (@Re_KWT).
---