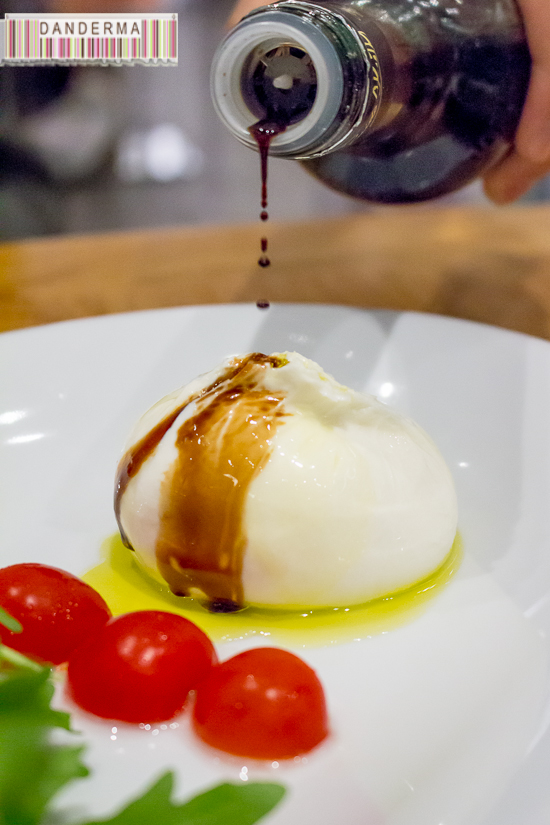 On the day I arrived in Dubai on my last trip for the Eid holiday I found myself dashing through Dubai Mall trying to reach Wafi Gourmet before they closed down for the day and while on the go I couldn't help but notice the newly opened huge new Deli/Restaurant Eataly. At first I thought it was Dean & Deluca but when I passed by again -now well fed and at a much slower pace- I realised it was a similar style place with an entire different look and feel and the name says it all… Eat and Italy really spells out Italian food and there is nothing, nothing, absolutely nothing, that I love more than Italian food, or everything Italian really.
Because I already had a list of places I was going to dine in during my three-day Dubai stay I wasn't that sure I'd get to try Eataly and for all I knew the place was just a big grocery store and didn't offer any dishes lunch or dinner. Every time I passed by the windows, the big floor to ceiling windows that displays all the hubbub inside, I found happy diners eating and laughing and each time the diners looked like they were having the time of their lives. Also, every time I passed by a huge tub of Nutella chocolate spread -which I don't like btw- was quite visible from a distance and I guess that's why so many of my fellow Kuwaiti followers on instagram kept urging me to go and try Eataly so one day for lunch we just decided to stop by.
To get into the dining area you have to go through endless rows of merchandise, and to shop you can use the awesome lime green hued trollies above! How beautiful! I wanted one of those trollies for my own to shop with! Why can't we shop with foldable trollies and decorate them as we like? The old plain trollies are quite boring! Anyways, as I said above, there are endless shelves and rows of neatly stocked Italian merchandise that covers almost everything, ranging from freshly made gelatos to bottled sauces and herbs.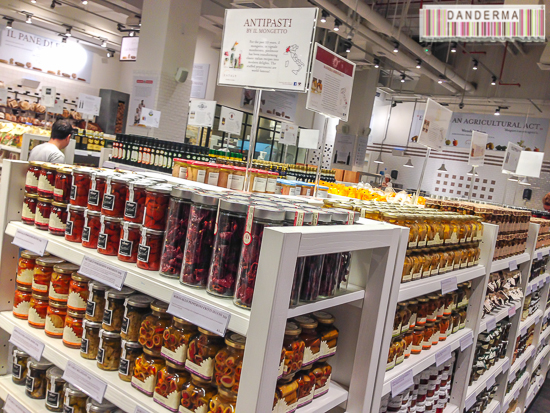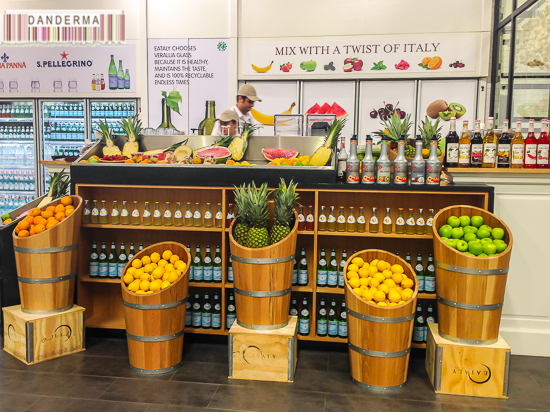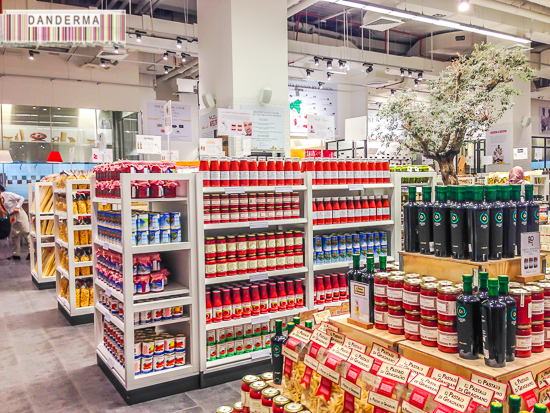 The bakery, which I didn't photograph, was actually a diet-disaster zone and I soon found out that Eataly not only make their own fresh pasta but also their buratta cheese, in store! How yum!
Why can't we have our own made in Kuwait buratta cheese? I adore buratta!
After walking through Eataly we didn't waste much time asking for a table. Eataly is huge, with endless seating areas all over the place, and a large amount of happy diners yet there still were space for many more to dine. I suppose its one place you can almost always guarantee you'll find a table without having to wait.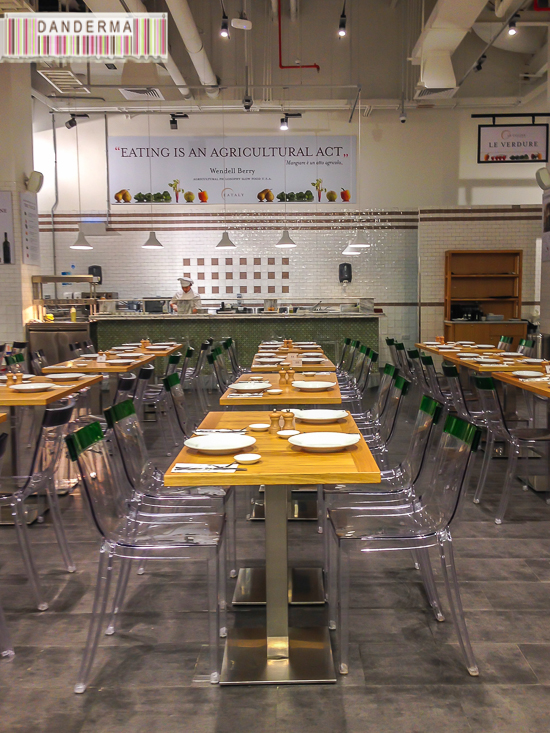 The range of dishes available? Simply dizzying! I reckon there were more than five different ways to order and indulge in the fresh cheese. If you are a cheese lover you don't want to miss Eataly.
It took a while for us to place our orders, we just had to make up our minds, yet it didn't take long for the drinks, the bread, and the Evoo with Balsamic to arrive at the table. The bread was really fresh and delicious.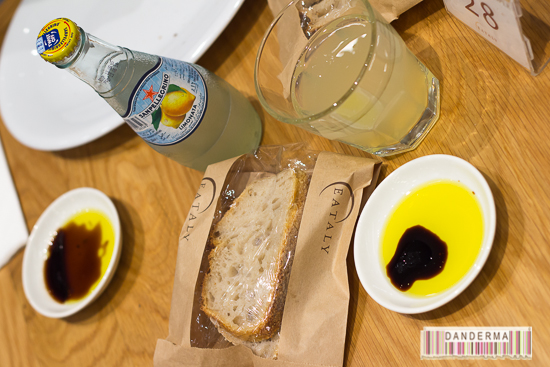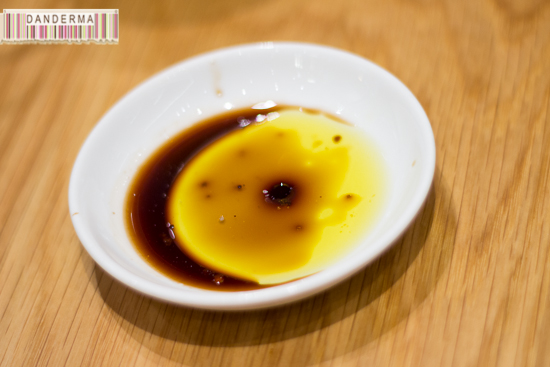 For starters we went with a salad that is tossed in Evoo and had potatoes in it.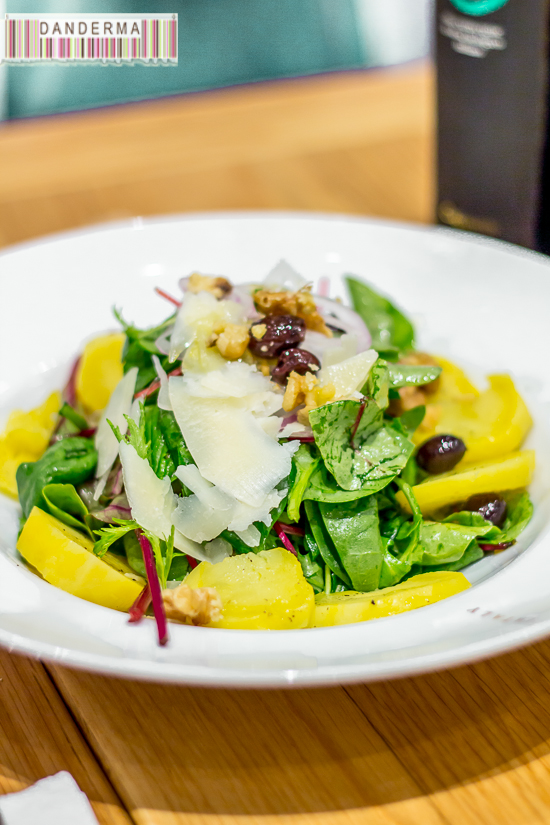 If I'm not mistaken it was a lightly tossed baby spinach salad with pitted olives, boiled potatoes, walnuts, and shavings of parmesan cheese. The salad was so light and fresh, the flavours comforting and familiar yet together different and exciting. Highly recommended.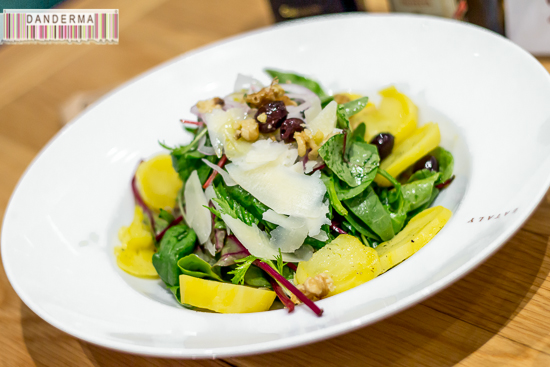 And of course we had to try the fresh buratta! There was no question about that!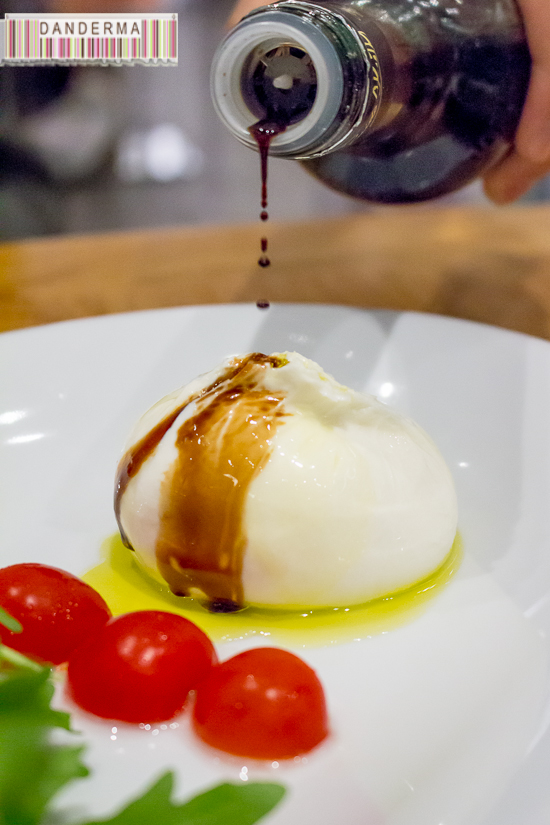 It doesn't get any fresher than this! Unbelievable.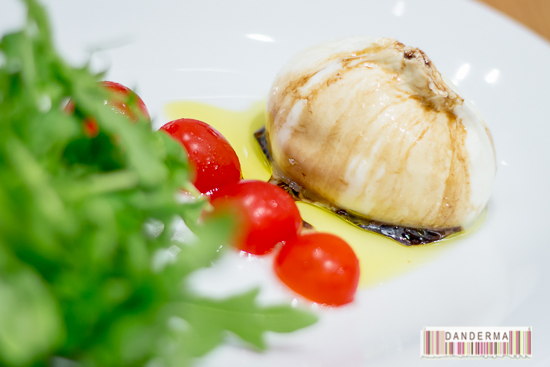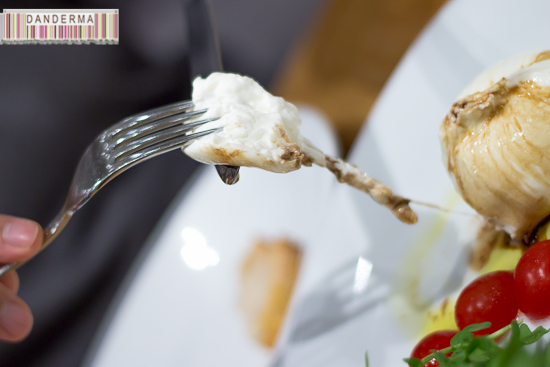 For our main dishes we tried the margarita pizza, made the Napolitana way using a wood-fired oven. The pizza was good but it lacked that oomph taste that you'd usually find in the pizzerias of Italy, I'm not sure why.
And the spaghetti pomodoro for me. It was also good but I did hate the extra thick spaghetti, I personally prefer angel hair pasta or No 3 spaghetti at most but the spaghetti served at Eataly was a 5, perhaps a 7, and too thick for my liking.
Overall we had an amazing time at Eataly. There is something about being surrounded with the freshest produce and ingredients possible and knowing that you are going to have a hearty meal in a good relaxed atmosphere. Comfort food at its best I'd say, I know understand why everyone is raving about Eataly and though I was disappointed by the pasta and the pizza, I know I'd stop by again for sure. I also loved their motto, its difficult to be simple, exactly! I cannot wait to go back to Dubai and pass by again for lunch and perhaps try their breakfast.
Eataly is located at the lower grand floor level of Dubai Mall. I'm not sure if they have any local social media presence but you can check their website for more information (link).