buy modafinil from sun pharma
I never thought it would be possible, to actually order and taste a pizza in the Gulf region that is as good as ones served in Italy. Until i tried Armani Café Pizza in Dubai that is, I knew right there and then that I was truly madly deeply head over heels in love with that pizza and that I've finally found an Italian like authentic pizza near home.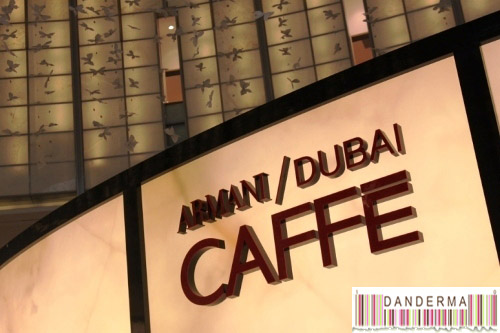 Whenever I was in Dubai, even if it's for one day only, I would insist on having lunch in Armani Caffé! Whenever someone was going to visit, I would ask them to say hello to Armani Caffé. The branch in Mall of Emirates is too dim for my camera to take good pictures so I never had any of their pizza. This time I went to the Dubai Mall branch.
The Dubai Mall branch is more open, you are sitting directly below a nest of plastic butterflies and all you can think of as you sit in your chair is how pretty the butterflies look! Plus the people watching is a Bonus! Of course the amount of Kuwaitis sitting there eyeing every one and checking every one out almost ruined it for me, but then it wouldn't be Armani Caffé without having half the tables filled with staring Kuwaitis now would it?
As soon as we were seated a silver basket of Armani's yummy bead arrived with the side dipping goodies. The spicy tomato dip and the olive tapanade. We dug in as we waited for the food to arrive.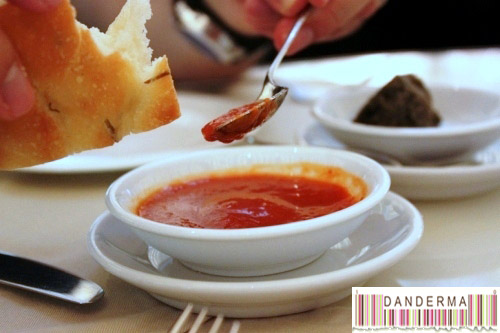 While waiting for the pizza we ordered the insalata mista and would you look at that presentation?
We also ordered the basil and Mozzarella gnocchi. It came with tomato sauce and tiny pieces of melted mozzarella nestled between the tiny gnocchi pieces. It was so soft, so chewy, so herby, velvety melted cheese and the tomato sauce with the basil  potato bites. Eating this put me in a good mood throughout the day! This is the definition of Comfort Food <3
Then came the pizza. No more words. Just Pictures <3
Armani Caffe Dubai is located in Dubai Mall and Mall of the Emirates, both within the luxurious brands section. I highly recommend their pizzas <3
---
18 Responses to "Armani Caffé Dubai"