http://vantagehsi.com/home-health-care-private-duty/wp-content/themes/vantagehealthcare/images/flyer_up.pdf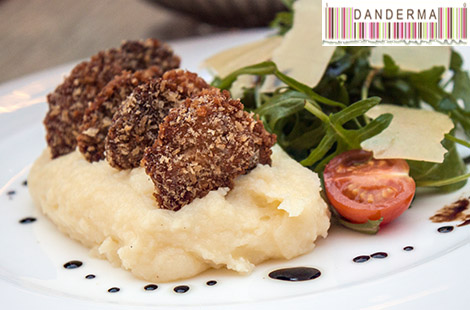 I'm a big fan of Armani Cafe and I couldn't wait for it to open in Kuwait. The day it first opened I wanted to go right away but I was told that their menu wasn't complete and that their pizza will be available in two week's time so I waited for a few weeks and
finally last weekend I had the chance to try it for lunch.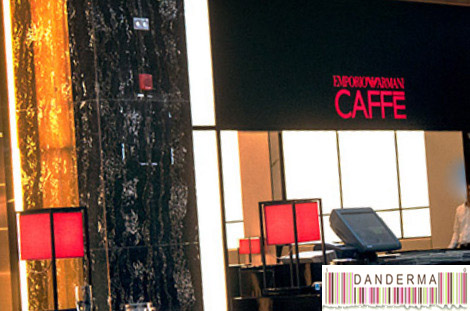 Armani Cafe is located in the new luxurious Prestige section of the Avenues mall. A quite and secluded place away from the noisy crowds and surrounded by well known designer brands such as D&G, Armani, Harry Winston, and Chopard.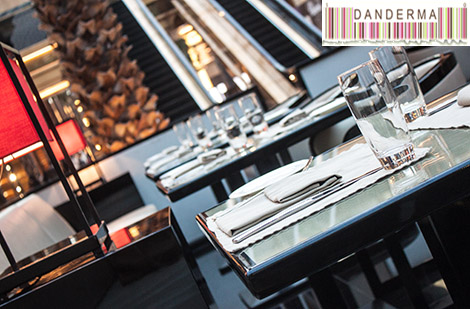 The cafe sits under the wavy glass ceiling so its best to visit during the day. I find the prestige section too dark and depressing with the dim lighting and the black marble walls during the night but during the day its very beautiful. When we arrived only one table was occupied but by the time we left most tables were full. The crowd is very calm and classy, no screaming children, no ogling adults, no rowdy teenagers.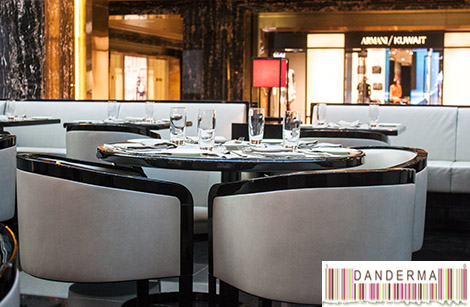 We started with drinks, a virgin mojito for me which was excellent. My husband had a ginger and lemon drink that was too strong for my liking but it would be excellent to battle the flu.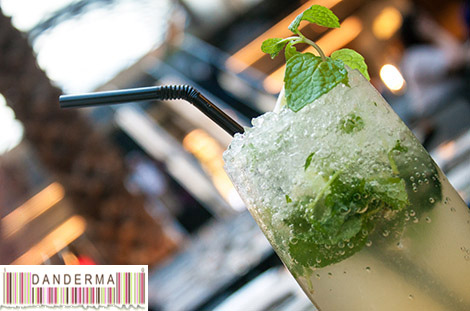 Of course Armani's breadbasket arrived with the drink with a side of spicy sauce, olive tapanade, olive oil, and balsamic vinegar. The bread was nice but the focaccia pieces were excellent!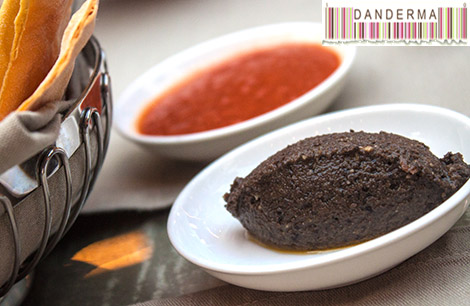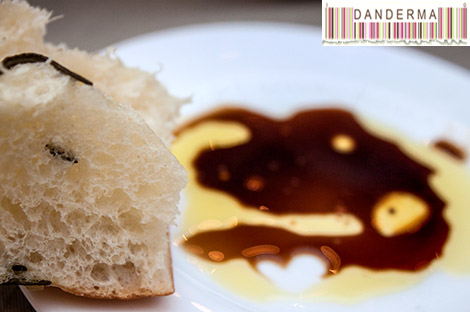 For appetizers we ordered breaded and fried porcini mushrooms on a bed of mashed potato with a side salad of rocket and parmesan salad. This dish was good and the mashed potatoes were very delicious.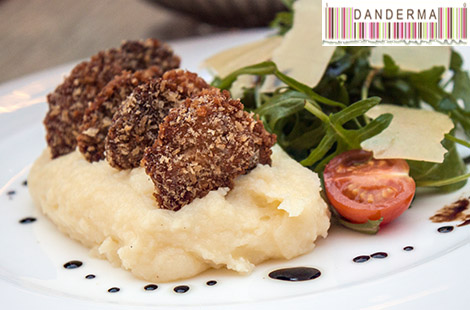 For our main dishes I ordered the truffle pasta which I've been craving for a very long time. It was excellent with a generous amount of truffle shavings, double the amount of what I get in Dubai's Armani Cafe.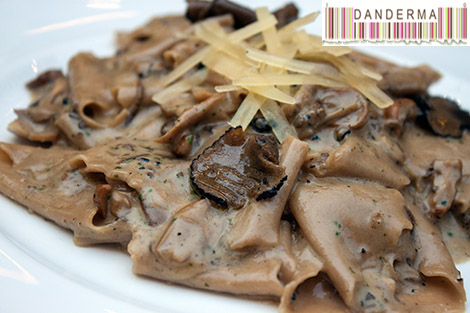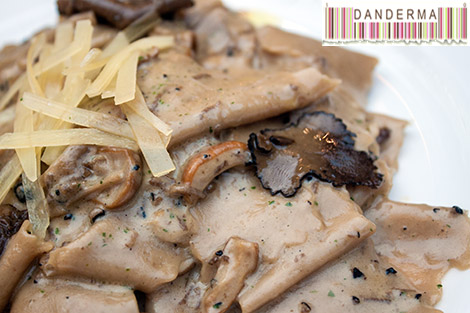 My husband got the burger and even though it came with cucumber slices inside – a big no-no for burgers- he enjoyed it very much and said it was quite good and meaty.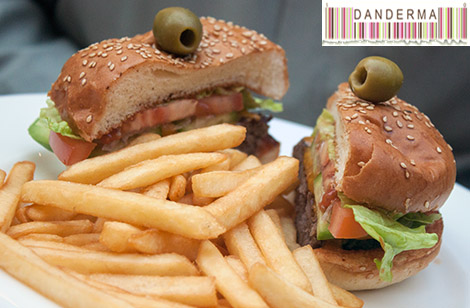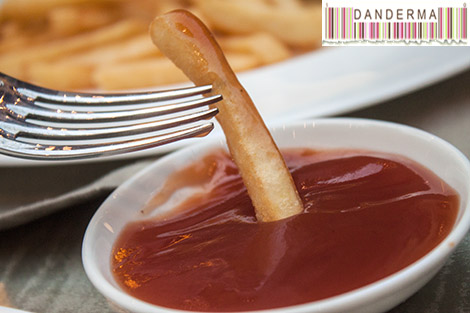 Then we had to have dessert and I knew exactly what I wanted, the Armani Cafe Tiramisu. While we waited I took a look at spoon on the table and the trees and the ceiling were reflected on it. So nice.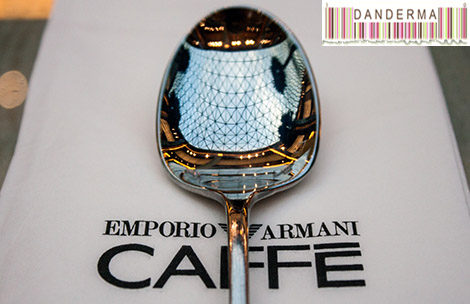 Then arrived my dobbio espresso, which was perfect and honey-like.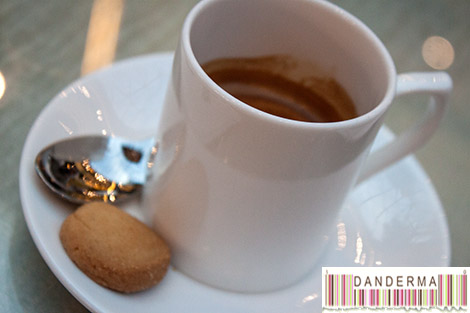 Next came the tiramisu. It was good, sweet, and very creamy. Only it wasn't tiramisu per-say. Too much cream and I couldn't feel the coffee at all with very few lady fingers very deep inside. I wouldn't recommend it if you are looking for a tiramisu but its good as a creamy dessert.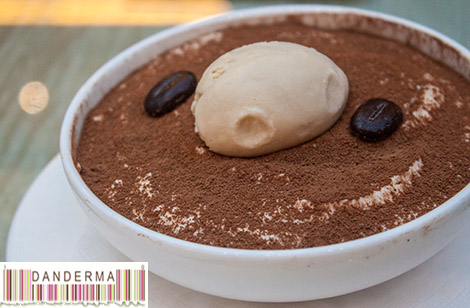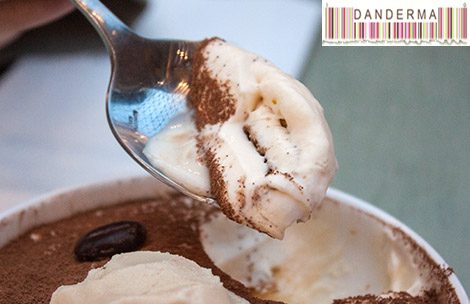 Over all I extremely enjoyed my lunch in Cafe Armani. It was very quite and serene, the food was good even if it was a bit less tasty than the food in Armani Cafe Dubai (post). The menu is still very limited and there is still no pizza or my favourite basil gnocchi though but I'm hoping with time these issues will be resolved. Its the perfect escape from shopping in the Avenues even during the weekend afternoons.
Armani Cafe is located in the far end of Prestige section in the Avenues Mall. They serve breakfast, lunch, and dinner.
---
4 Responses to "Armani Caffé Kuwait"