buy Lyrica online overnight
I hope you guys aren't hungry, I don't recommend you read further if you were 😉
Once upon a time when we were in Lebanon someone made the recommendation to go eat at Al-Mayyas. It took us forever to make a reservation and when we went in we were a bit skeptical. However by the time we had left I knew that the Armenian Lebanese dishes we've just had were the best we've ever had in Lebanon.
Then someone who was kind enough decided to open up Al-Mayyas in Kuwait. The location is a bit secluded and not that great. But the food, though its not 100% similar to the branch in Lebanon, is insanely delicious, fresh, and hands down our favorite Lebanese restaurant in Kuwait.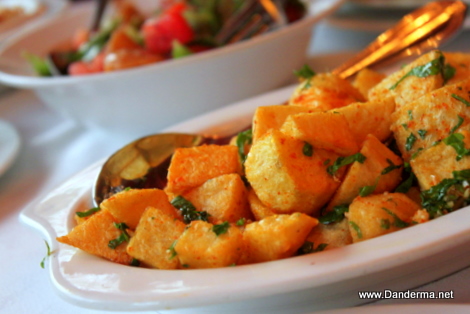 We went to Al-Mayyas for lunch and couldn't resist whipping out my camera when the appetisers arrived. I'm not a fan of Batata Harra but they say theirs is very good. I can tell you that their Taboola & their Fattoush are lip smacking though.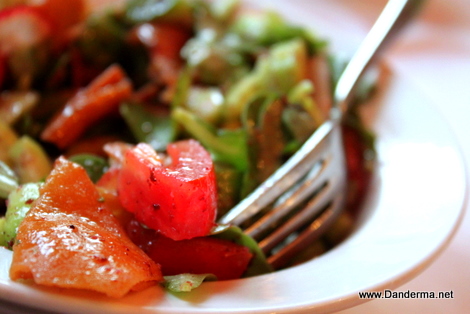 The only picture I had of the Taboola and the Moutabbal.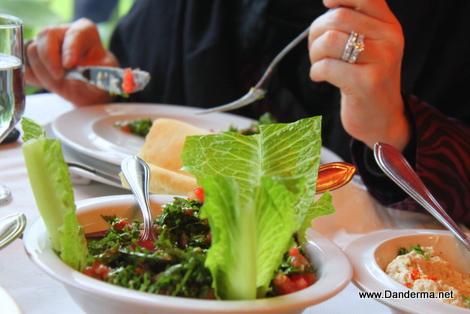 Their Kubba which they say is amazing too.
Their waraq 3enab -stuffed vine leaves- which I think is called Yelangi if I am not mistaken is lip-smacking.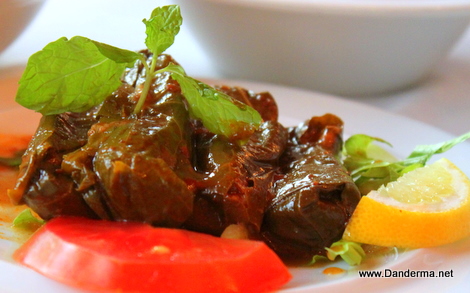 These were supposed to be Burrek Jebna squares but they look way different from the ones I had in Lebanon. More like samboosa.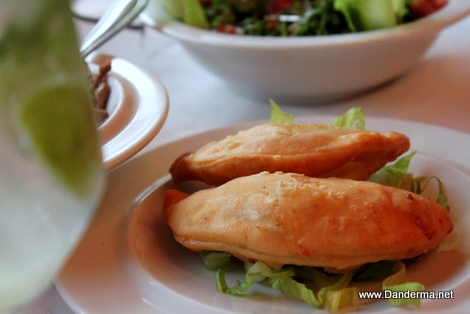 You should also try their Mojito, very good and refreshing!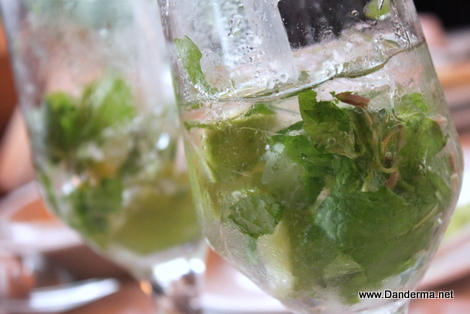 We skipped the main dish because we had to order the best item on their menu – The Cherry Kabob and Sheesh Barak are usual family favourites though- and the best item on their menu, their pièce de résistance, the Osmanliya topped with a dome of Shaa'ar Banat.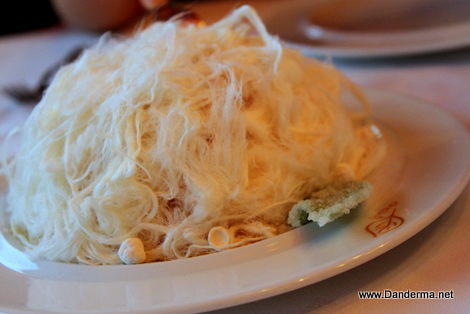 The Osmanliya is a heartbreaker! Especially when you dig in and pull apart the candy floss on top.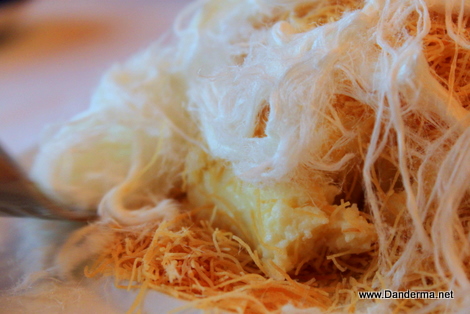 The perfect bite, especially when accombanies with a sip of medium Turkish coffee <3
To me, my husband, and my family Al-Mayyas is simply the best Lebanese restaurant in Kuwait. Period. I wonder if anyone else shares our sentiment?
Al-Mayyas is located in Al-Bidaa sea front area right before the Bedaa roundabout.
---
18 Responses to "Al-Mayyas, The Best Lebanese Restaurant in Kuwait"