Paramaribo
Exactly one year and ten days ago I wrote a post about trying to save up in my NBK Camel Money Bank, or 7asalat el jamal as we call it in Kuwait (post). I vowed to open it one year later during this Ramadan and thanks be to god, I was alive and well just to do that the other day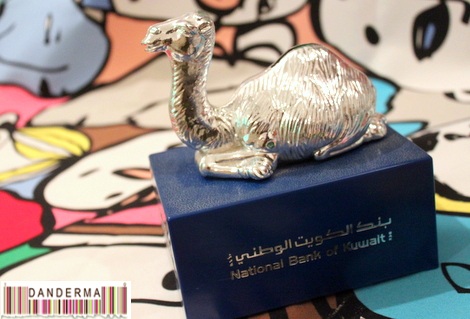 To open it I had to locate the key which I had placed inside another money bank filled with foreign coins.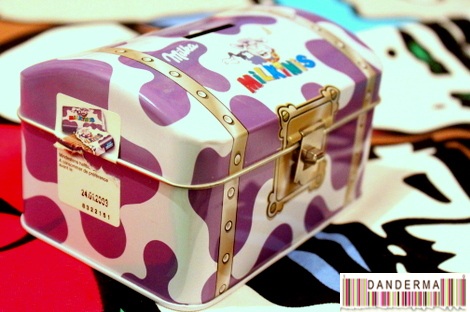 There's the key, buried, waiting. Now its time.
Opening up my money bank. Thank god I don't have to break it, it would be such a pity!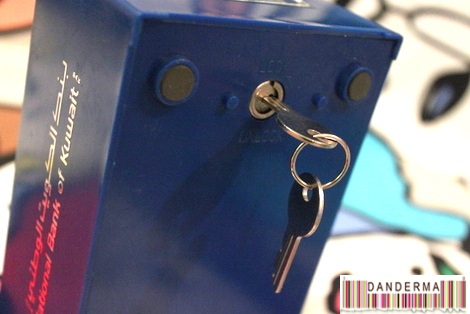 And Ta Da! The sound of the coins, all 100 fils coins, trying to rush out is exciting!
Looking at all these coins reminded me of Scrooge McDuck! A favorite Disney character of mine by the way.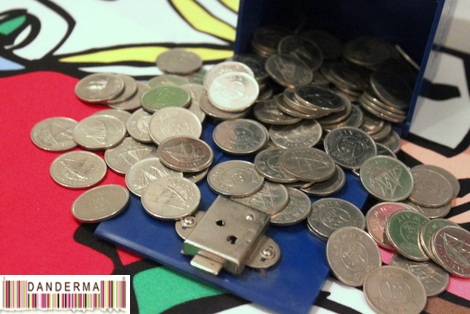 How much do you think I had saved during one year? Last year it had 2 KD 600 fils inside.
12 KD 600 fils! I've saved an entire 10 KD during one year, that's 100 100 fils coins! Not bad at all

What will I do with the money? I've decided to donate it and start saving again, all 100 fils coins again and starting this week I've saved 200 fils already.
Lets hope that by next year, which might be around Eid time, insha2 Allah etha Allah 3a6ana 3omor o 9e77a o 3afiya, I'd have saved more than 10 KD

What's the most amount you've ever saved in a piggy bank before?
---
6 Responses to "Opening My NBK Camel Money Bank After One Year"