Panshi  
In my never ending search for a Mexican restaurant with great tasting Mexican food, I stumbled one cold winter night into Cantina Laredo, a US-Chain Mexican restaurant sporting the slogan "Gourmet Mexican Food" with menu prices to match that slogan. The restaurant was very busy, softly lit and buzzing with diner's chatter and music but the waitress led us to a table by the window right away.
I took a look at the menu and as a Vegetarian tried to find myself something without meat to have for dinner, then when the waitress came back to take our orders I asked her what was "vegetarian" on the menu. She went away and came back with a vegetarian menu printed on its own and everything! Impressive, since many other restaurants adopt a pained expression upon hearing your vegetarian-compatible requests.
We started with a bowl of guacamole made fresh at the table while we munched on the Tortilla chips and salsa placed on the table after our arrival.
The guacamole was really good and quite fresh obviously. Personally I would have squeezed an extra lime in to give it an oomph tanginess but it was really good.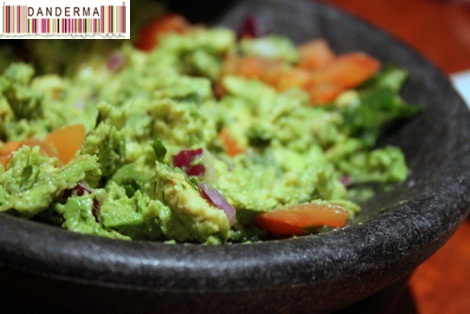 Our drinks arrived too. I had a virgin Mojito that was excellent!
We also ordered a mushroom and oaxaca cheese quesadillas topped with dollops of creama and guacamole for starters to share as well. They were very gooey but just OK. This was our least favorite dish that night.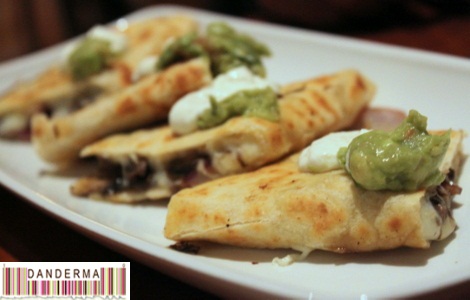 Next came the main dishes. This is the first one. I think it was the enchilada if I remember correctly. It was very tasty.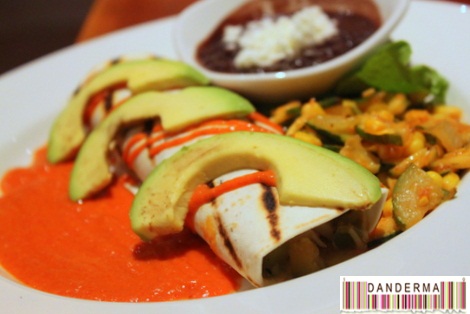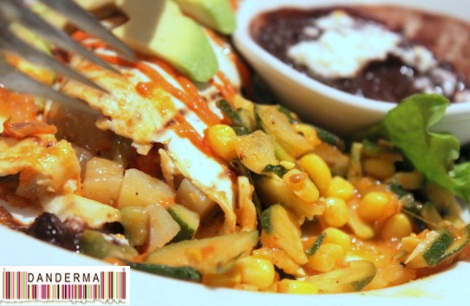 My dish was the vegetarian Fajita which was excellent! .
What made this dish special is a grilled giant Portobello mushroom smothered in some green extremely tangy sauce and grilled to perfection. I can still feel the taste of that tangy grilled mushroom as I'm typing this. With a side of black beans, tortillas, and the rest of the gang, this was the most popular dish of the night.
I would go back to Cantina Laredo for that excellent vegetarian fajitas and the virgin mojitos. Plus, the restaurant is in a great location surrounded by the theatres of London, the waiters are very friendly, and it has a great cosey and relaxing atmosphere. The menu isn't your usual Mexican menu and I expect if you are a meat eater you will find some interesting dishes in there. The prices of the dishes are definitely not on the cheap side.
Cantina Laredo is located in St. Martin's Courtyard in Upper St. Martin's Lane, Covent Garden. For directions and more information you can check their website (link), or follow them on Twitter (@CantinaLaredoUK).
---
2 Responses to "Things to Do in London: Cantina Laredo"