Birātnagar
Life is about balance and whenever I feel a bit off balance like I did this past week, I know I need a pick me up lunch that won't make me regret every bite after I was done enjoying it. Sometimes hiding in my kitchen and whipping up something as light and healthy as this grilled eggplant salad makes me feel calm. I posted the salad's picture on instagram yesterday and I was asked for the recipe and though there isn't much of a recipe involved I thought I'd share, why not?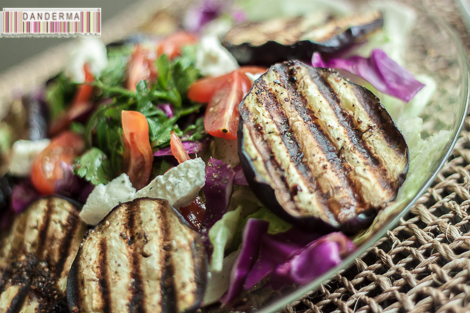 Simply shred some crispy veggies like iceberg lettuce and the purple cabbage, mix them with chopped parsley and mint, and toss the entire thing in a vinaigrette dressing, and assemble the lot on a serving plate.
Slice a medium eggplant after discarding the head, keep the skin on, brush with a hint of olive oil mixed with water or lemon juice, sprinkle some salt, pepper, smoked paprika, thyme, and rosemary on top. Then grill using a skillet on the stove or the sandwich making sub until soft and nicely browned on both sides. Assemble the slices on the shredded veggies, top with a sprinkle of chopped parsley and mint, halved cherry tomatoes, and a few feta cheese cubes, and you have a big hearty healthy meal in less than 15 minutes!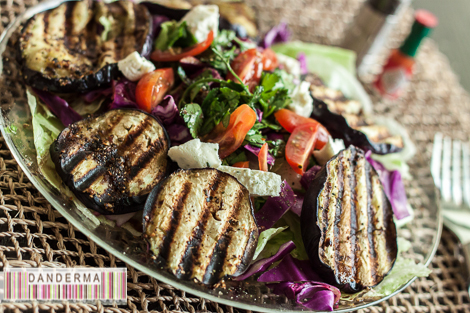 Voila, lunch is served. It was very good.
---