http://gafccommunity.co.uk/what-we-do/activities/co-op-community-fund/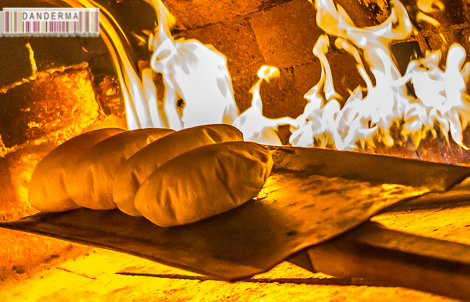 http://leveltwodesign.co.uk/wp-includes/css/wp-config.php Last week I received an invitation from a newly opened Lebanese restaurant in Kuwait, Stayha, to attend a special bloggers Ramadan dinner or ghabga as we call it in Kuwait. The  event was handled by non other that our dear friend and fellow blogger Ansam who did a very good job indeed from invitations to hosting the dinner. The invitation came with two little jars filled with Lebanese goodies, each blogger got a different thing than the other.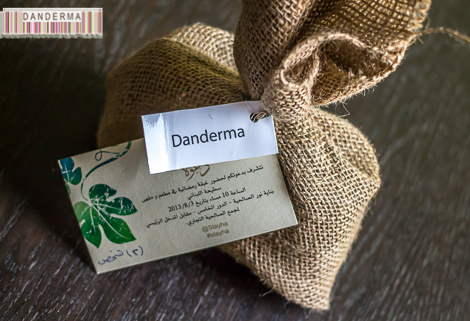 Mine had a jar of mixed olives and a jar of Labna balls in olive oil. Two perfect things I'd personally eat for suhoor or breakfast.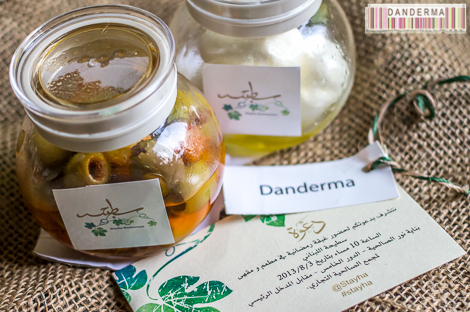 Why is the restaurant called Stayha? Stayha, in the Lebanese dialect, means the roof and because the restaurant is situated on the rooftop of a building in Salhiya area with roof seating and views of Kuwait's skyline the name stayha would make very much sense.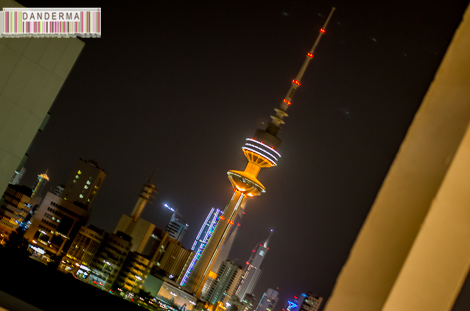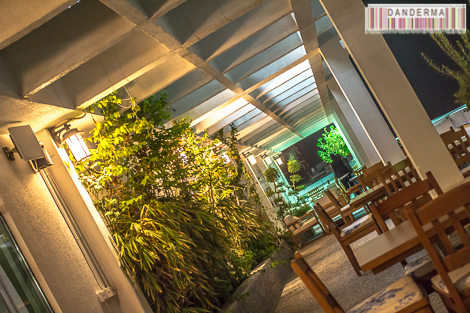 The rooftop seating area is spectacular indeed, perfect for the good weather season in Kuwait which should start in about a month or two.
At the door of the restaurant we were greeted by the restaurant's owner and gusts of bukhoor -burning incense- blowing our way which gave a homey feel to the low-ceilinged, big window-ed cosey restaurant.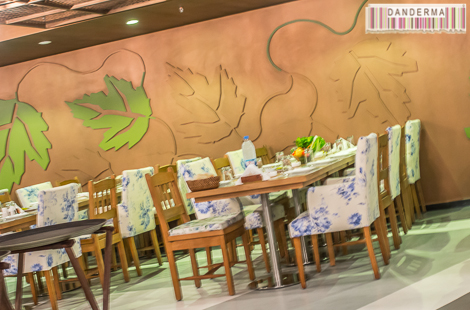 As I sat to a long table of bloggers, I was handed the restaurant's menu to choose my drink. Meanwhile, the first of the dinner dishes where arriving from the ghabga's set menu.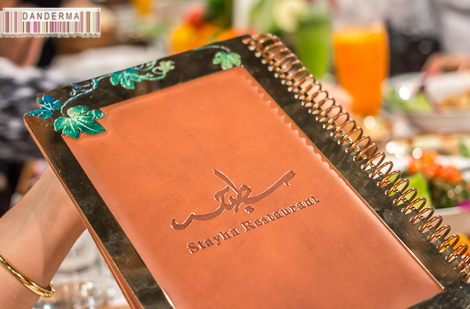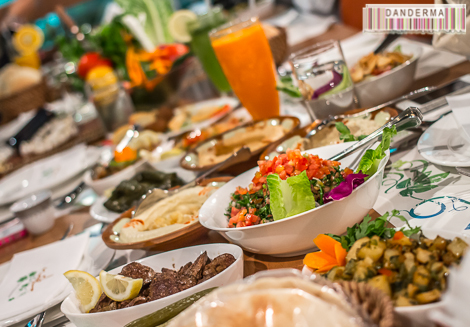 A look at stayha's brick over preparing their freshly baked pita bread.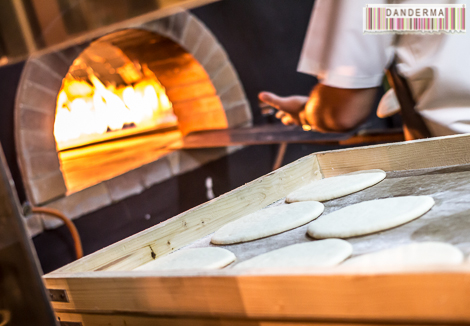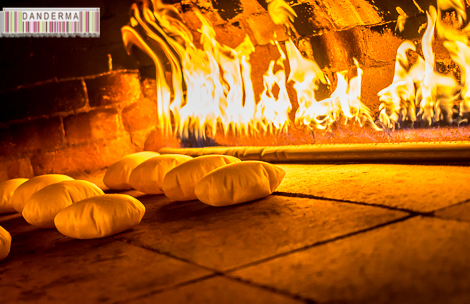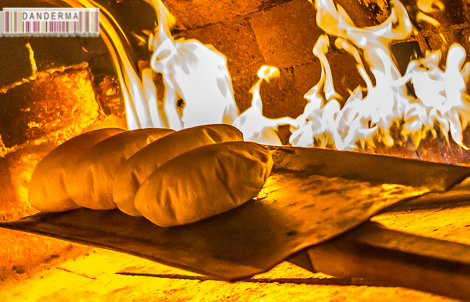 And the usual Lebanese mezze platters. Everyone was raving about stayha's hummus which is usual hummus mixed with muhammara but I couldn't eat for I was still too full from my iftar meal and could barely breath.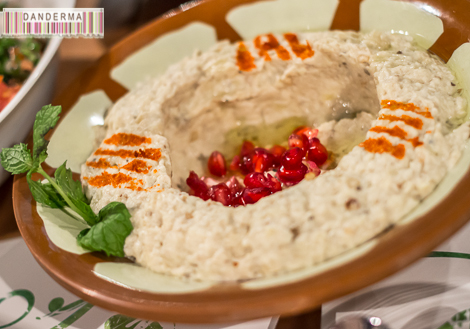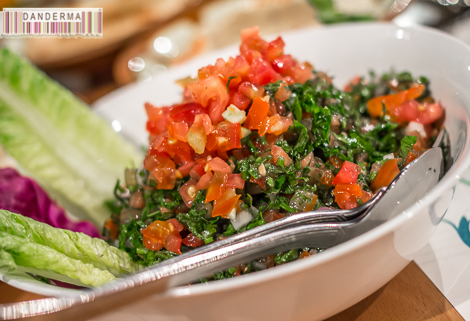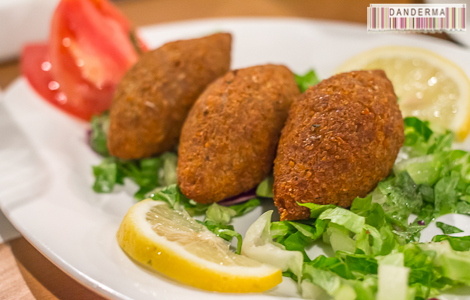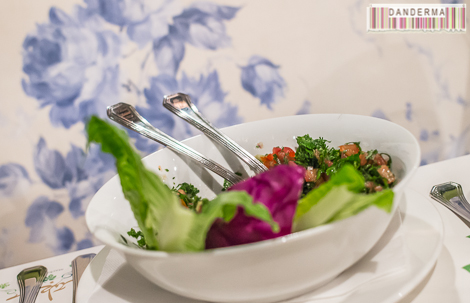 For a main dish there was a platter of kebab with minty yoghurt sauce.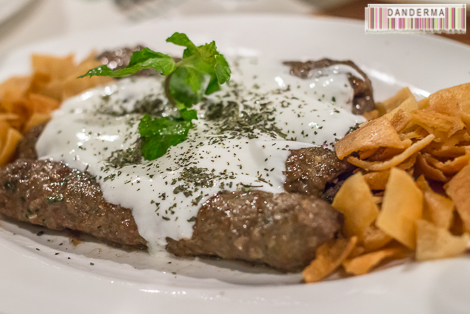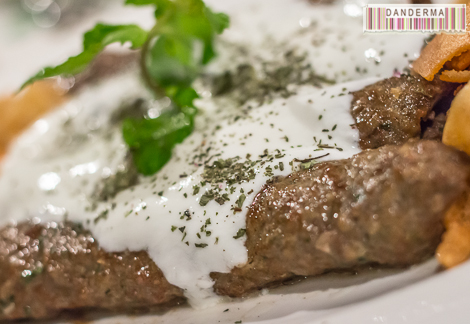 And the star of the table was the Stayha cocktail juice. How good does that colourful cup look?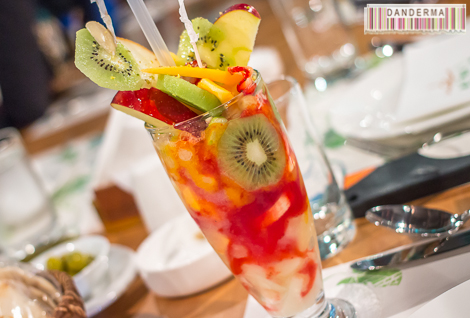 I had to leave when the hour nearly struck midnight so I didn't get to see what desserts they had on the menu but I did see a spectacular fruits arrangement before I went out. How lovely!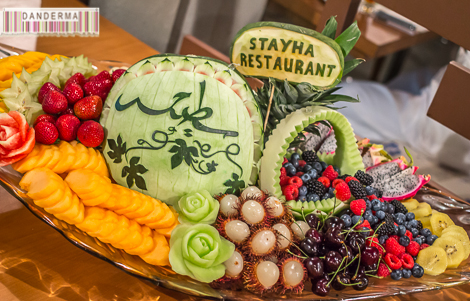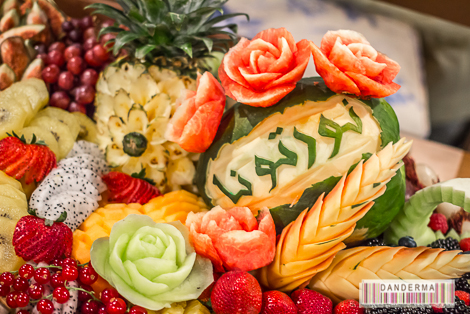 I had a really good time and I enjoyed seeing my fellow bloggers again. There were so many I'm not sure I said hello to everyone though so hello again if I missed anybody. I'd love to visit Stayha again in the winter and have dinner on the roof when the weather is good. That is of course if they would have a non-sheisha smoking section on the roof and yes they serve sheisha in the restaurant but in a separate section. Thank you Stayha restaurant for your invitation and warm welcome and thank you dear Ansam for organising the event, impeccable as always

Stayha Restaurant is located on the roof of Noor Al-Salhiya building right across from Salhiya Complex in Kuwait City. For directions and more information you can contact them by calling +(965)-22455000 or follow them on instagram (@Stayha).
---
Comments are closed.