Bayamón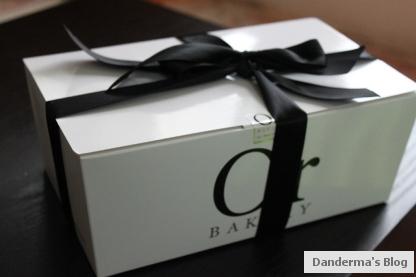 The first thing I celebrated with yesterday was the arrival of my Chocolate Brownies from Or Bakery! I called them a day before and asked for half a kilo to be delivered to me on Tuesday Evening. At 4 P.M. Exactly they delivered the white heavenly box.

Their bag and logo are very elegant and the design is very clean. I like how simple yet lovely it was.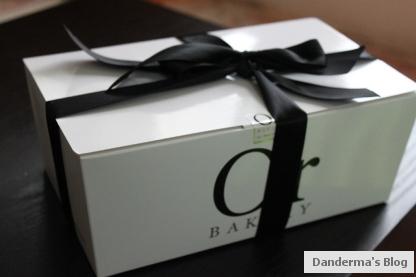 I like their box and their black ribbons as well. They say simplicity is beauty and Or's designs are a  live example on the truthness of that saying!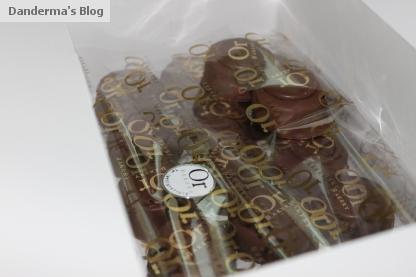 Mmmm the lovely transparent paper embossed with golden Or logo. My heart started beating as the smell of the chocolate brownies started wafting to my nostrils then… YUM!
Ya salaaaam! They are all MINE!
Now what makes this piece of chocolate special is the quality of the chocolate itself PLUS what's inside…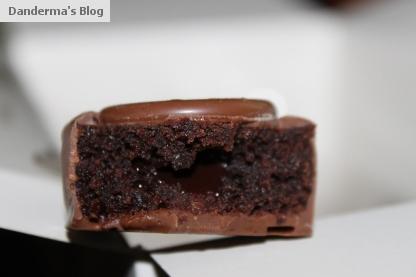 It's filled with a scrumptious brownie. In the center of that brownie there is…
Liquid chocolate sauce seeping from the center of the brownie. The combination is amazing. The textures, the flavors, mmmm! Never before have I tasted a Kuwaiti-made piece of chocolate that's as good as this one! It's no wonder people are ordering more and more from them every day! The moment I first tasted that heavenly piece of happiness I was hooked and I began craving it like mad. By the way i just had another piece for my breakfast today :p
To order from Or Bakery you can call them on 97571012 , send an email to  sales@orbakery.com, check their website (link), follow them on Twitter (@OrBakery), or on Instagram (@OrBakery).
---
17 Responses to "Or Bakery's Heavenly Chocolates"