order Pregabalin
We were invited the other day to a preview tasting of the newest eatry in K-Town, The Gathering Bistro. Located in Salhiya area right opposite Salhiya mall.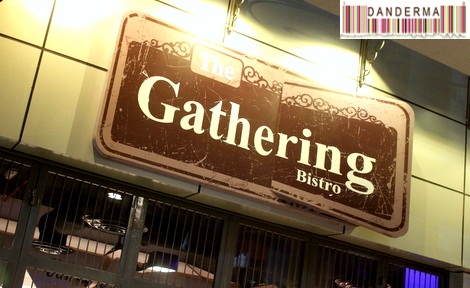 The location of the gathering is very hip and happening with new resturants opening there recently. I love the design of the place, all industrial and graffiti yet warm and inviting.
There are two seating areas inside, one to the right with white tables and plenty of quirky decor on the adjacent wall.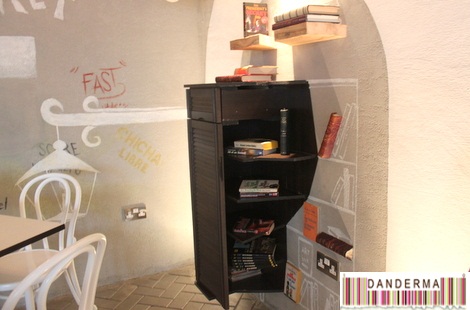 I love the hanging lights.
How cute is this little old phone? I took 20 pictures of it alone!
The other seating area is located on the left just by the windows/doors where we sat with more modern tables and a view of the kitchen.
We started the tasting session with our drinks, mine was diet coke with ice & lemon.
Then the first appetizer came out, the Moroccan Cigars.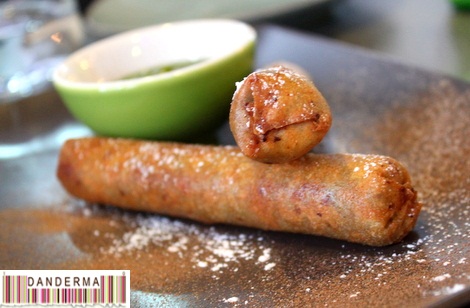 The Moroccan Cigars are rolled and fried pastry filled with minced meat with a green dip.
The Second Appetizer was the Potato Bombs: fried mashed potato balls mashed stuffed with cheese and topped with melted cheese. This I loved.
Very good and you can see why I liked it.
Next came the skeweres of grilled shrimp with a side of green sauce.
And the cheese fondue drizzled with honey! So lovely with a side of toasted bread. If you are not a honey fan -like me- you can ask for it to be removed.
Next it was time for the main dishes. There were the Steak Sandwiches.
The Lasagna which was attacked and looked like this between my fellow table diners.
A very good mushroom rissotto that I enjoyed.
And a fusili pasta with pesto, tomato, and cheese that is baked in foil paper in the over and is opened at the table and mixed before you dig in.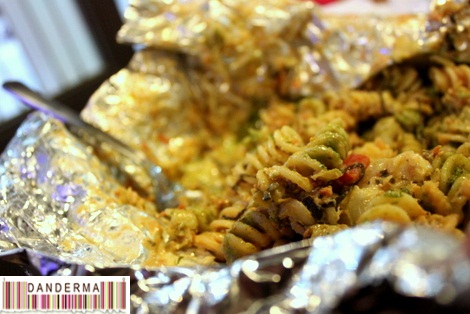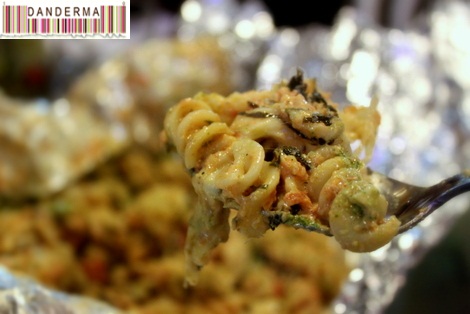 Next, the desserts. A very fine Creme Brulee that I almost polished off on my own.
A pot of baked cookie pie that was delicious. So delicious I forgot to take a picture before it was attacked :p
A caramel cheesecake that was really good. I loved the green plate as well.
A pot of chocolaty thingy that I forgot its name. Chocolate Hazard or Chocolate Mania it was?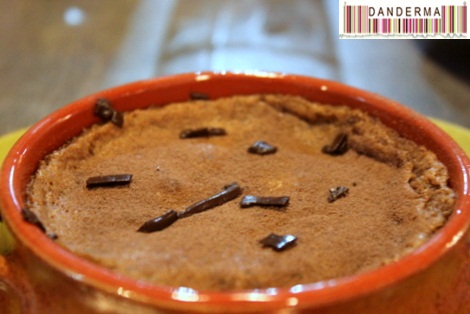 They also have a selection of cakes and cookies that can be taken away for office workers in the Salhiya Area.
All in all it was a very good experience. Thanks to the Gathering Bistro for extending the invitation for the tasting, we wish you all the best. For more information about The Gathering Bistro you can call them on 22449091, like their facebook page (link), follow them on Twitter (@GatheringKW) , or on instagram (@GatheringKW).
---
2 Responses to "Sneak Preview: The Gathering Bistro"