purchase Seroquel visa without prescription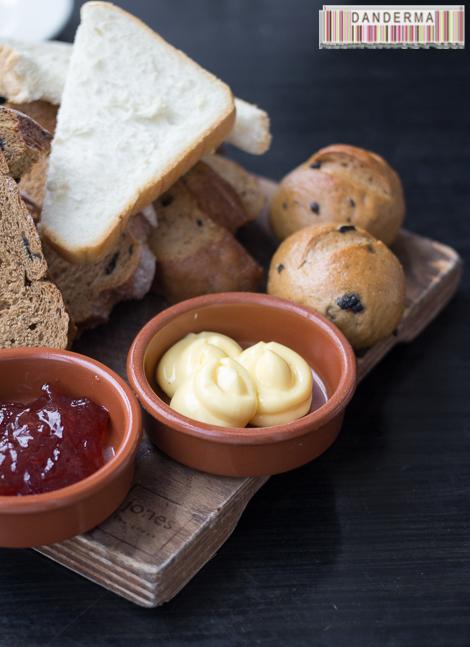 For a while now I kept hearing raving reviews about a Jones the Grocer, an Australian franchise restaurant/deli/gourmet grocery shop that's recently opened up in Dubai. I've seen pictures and read the reviews and could tell it was an excellent popular place that I'd love to visit. Therefore when I was in Dubai I made sure I head over for breakfast and go early, I've heard they are always busy with eager diners.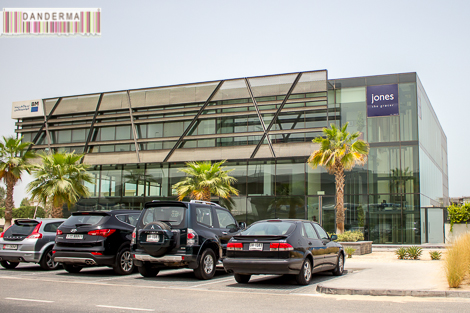 Located in Jumeriah and overlooking Sheikh Zayed Road, Jones the Grocer's modern glass building is hard to miss. The beautiful building actually caught my eyes while driving on Sheikh Zayed Road before I knew that it was indeed the Jones the Grocer I was intending to visit. It stands alone next to a block of residential houses, there was another block of shops and restaurants nearby, but that's it. You go to Jones the grocers, you go for Jones the grocer and have a good time there. After a few twists and turns we finally made it on that early second day of Eid morning.
Walking through the glass doors, you find yourself in a big bright modern space, all steel and glass, cement flooring and delicious colourful food items. Your eyes dart left and right not knowing where to go first. Then your stomach growls and you know you'd like to start eating and you are given a lovely table by the window right away. Thankfully it wasn't that crowded.
We placed our orders and it didn't take long for them to arrive. The service was friendly and efficient, we started off with excellent coffee.
Fresh pineapple juice.
A glorious Jones the Grocer bread selection. Fresh, hot, and irresistible.
With a side of golden butter and fruit jam. I think we asked for the fruit jam as an extra though.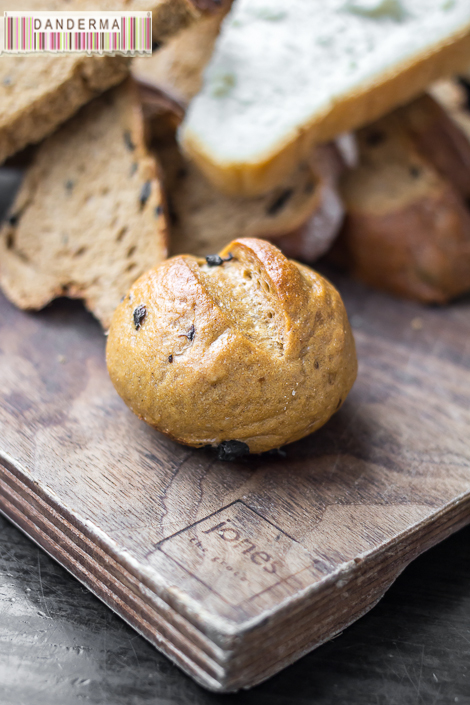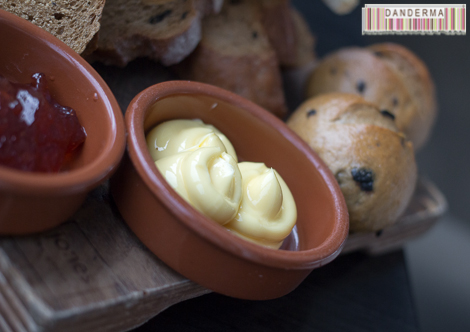 Jones English breakfast, with poached eggs, mushrooms, sausages, and  a grilled tomato.
My scrambled eggs on toast with a side of sauteed mushrooms.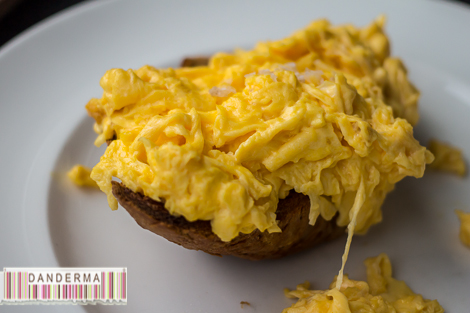 The ambience was relaxed yet lively. It was early in the morning but it wasn't loud or rushed, we ate in peace as we chatted quietly and watched other happy diners enjoy their breakfast.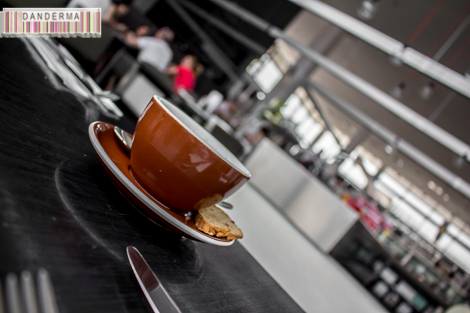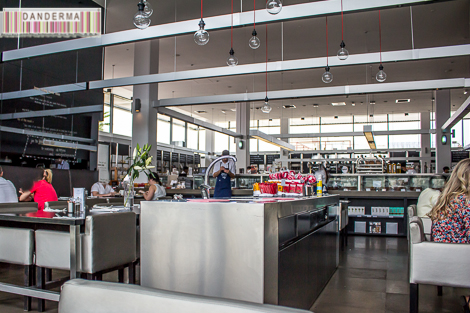 On the table I saw this and learned that they give cooking lessons. I wished I had more time to attend one, perhaps next time.
When we were done we toured the grocery section. The sandwiches look absolutely delicious!
I wanted to grab a cheese sandwich for my plane back home but there wasn't time sadly.
You could find anything, from flavoured pastas to coffees and condiments to fresh produce.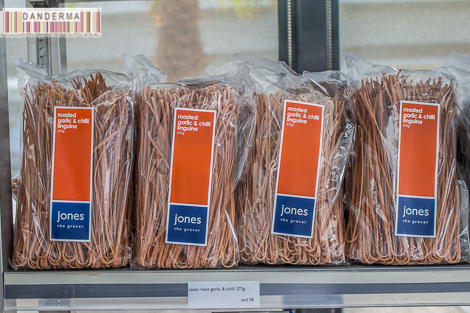 I liked the idea of this carton of veggies, I think they were organic. I wish we had something similar in Kuwait.
They also have gift hampers and you can make your own. A perfect idea for souvenirs.
I loved Jones the grocer, loved the food and the atmosphere. Personally, I regret not heading there for an excellent first Eid breakfast after Ramadan, the food was really good. One bad thing about our visit is that we thought the place was too hot, mainly since it's made of glass and the extensive summer rays turns any glass building into a green house. Turns out they had a problem with the AC and had stated that in a billboard by the door that I saw on my way out. Perhaps that's why it wasn't very crowded that morning! I will definetly be going back the next time I'm in Dubai which I hope is very soon.
They say Jones the grocer is opening up in Kuwait and I really hope they do! Until then, you can visit their branches in Dubai or Abu Dhabi, UAE, or in Qatar. The one I've been to is overlooking Sheikh Zayed Road just opposite Time Square Center and next to Reem Al-Bawadi. For more informations and directions you can check their wesbite (link).
---