Shimanovsk
Last week was the opening diner, a new burger place in Kuwait City and the newest addition to the thriving and already saturated burger scene in town. Why would I go to another burger place? Because they are the first in Kuwait to serve the Ramen Burger, the latest burger craze that took NYC by a storm, replacing the bun with Ramen noodles.
Diner is located at the basement of Tijariya Tower and when I got there it didn't look much like a diner. No vinyl booths or juke boxes in sight. It did, however, have a very sleek modern design that's more Japanese noodle bar than a diner. Very clean and to the point, no mess and no fuss.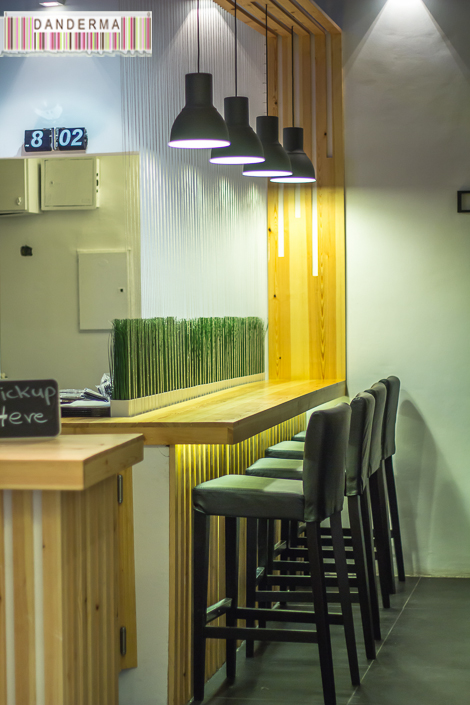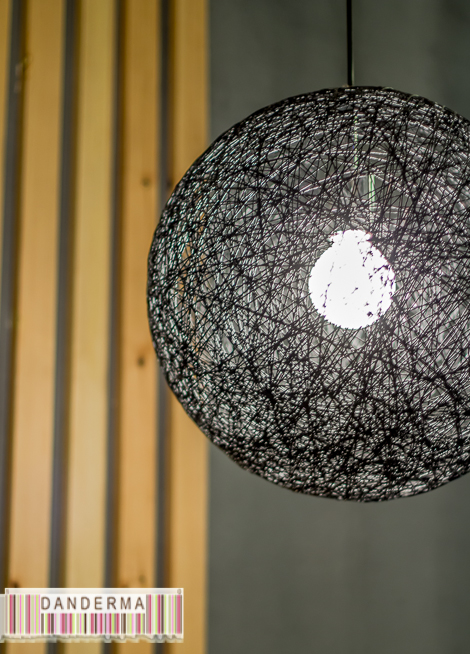 You order at the counter, manned by our Fahad Al-Ibrahim & Amer Al-Najdi, our fellow bloggers from Elderwaza blog who had proven they could cook from the Project-X bloggers cooking competition last year and it makes very much sense that a year later they had opened up their own restaurant. The menu is displayed on an iPad, with several different burgers to choose from. Once you place your order you pay and pick a seat to wait on as your food is getting prepared.
Once we paid and sat on our table we got our drinks right away.
Next Fries… there were two kinds of cheesy fries and we tried both of them. This is the Andalouse fries with mozzarella cheese, bacon bits, and Andalouse sauce. We ordered it bacon-less though.
The Andalouse fries were OK. The fries were good but the mozzarella was a tad tasteless. I suppose the bacon would make all the difference in the flavour.
My fries were the monster fries, with cheddar cheese, monster sauce, and caramelized onions. Now those were awesome. The onions were caramelized perfectly so they were sweet and not oniony at all. The cheddar cheese was sharp and the sauce, which somehow reminded me of McDonald's Big Mac's secret sauce joined all the ingredients together like one big happy delicious family.
Adding ketchup would enhance the dish. I'd eat those monster fries any day and I'm not even a fan of caramelized onions!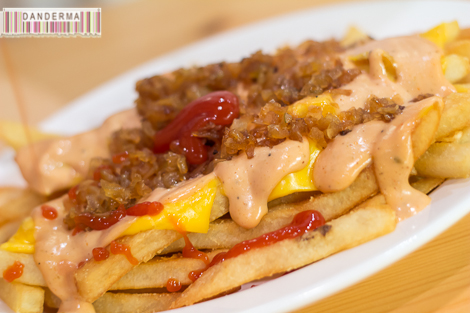 Next came the burger, the first to arrive was the Havana burger. A beef patty with cheddar cheese, shoestring fries, and havana sauce in a potato bun.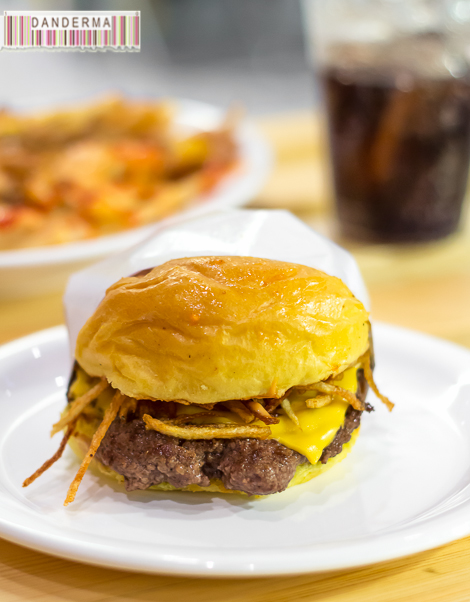 According to my husband the burger was really tasty, the patty tasted delicious and well seasoned, and the shoestring fries added a lovely crunchy texture while the soft potato bun melted away with every bite. The Havana was recommended by the guys and they said it was a big hit with diners.
Next to arrive was the reason why we were at diner's out of all the new burger places in Kuwait: the one & only Ramen burger!
The real Ramen burger is all the way in NYC and when it was introduced by Keizo Shimamoto in May 2013, it started a big craze were people lined up for hours just to get their hands on one. Of course Diner's wouldn't taste the same as the real thing, perhaps better who knows, but at least you can have an idea of what it is like to eat a burger with Ramen noodles posing as a bun plus you don't have to stand in line for hours waiting for it.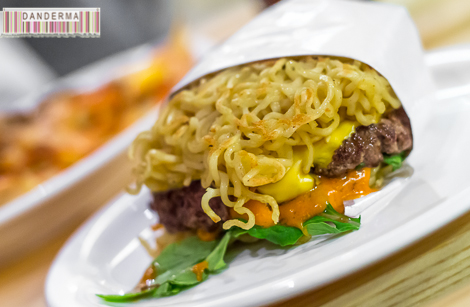 The Ramen burger is a beef patty with cheddar cheese, roca leaves, scallions, and spicy sriracha-mayo sauce all nestled inside a Ramen noodle bun. The Ramen burger is modeled after the original NYC Ramen Burger which has a beef patty, arugula, a secret Shoyu sauce, and scallions, no cheese though. How the Diner guys got the noodles to stay together and not slither all over the place is beyond me, it looks like instant dry noodles when taken out of their pack but it's not dry of course and is grilled on both sides.
Digging in, it was gone very quickly and my husband loved it. I have to say that I've tried a chunk of the "bun" and it was, to my surprise, very soft. Like eating a bowl of indomi or noodles or whatever. It's also worth noting that the bun didn't disintegrate at all! When I posted pictures of the Ramen burger on Instagram people had mixed reactions towards it. Some where incredelous, others wanted to try it immediately. Some thought it was disgusting, others called it Indomi burger, Indomi being a popular dry noodles brand in Kuwait, others called it "balaleet" burger, balaleet being a sweet  Kuwaiti noodles breakfast dish served with eggs for breakfast in Kuwait.
If you are wondering what Vegetarian me had for dinner, it'd be the Parmesan Truffle Burger with no beef patty and one egg instead. Frankly, I wanted to order my speciality: cheeseburger without burger but the guys wouldn't let me and asked me to choose whatever burger and they'd make it with an egg for me.
My "burger" had an egg, omelette style, with a disc of crispy parmesan cheese, roasted tomatoes, sautéed mushrooms, and truffle-mayo sauce inside a soft potato bun. My egg burger was lip-smacking! It was so good and the eggs in the soft bun with all that mushroom and truffles were beyond delicious. I could have that burger for every meal! They should offer breakfast and have that on the menu for sure.
After we finished our food and we were about to leave, the guys asked us to stay for a few more minutes because cookies were baking away in the oven and they wanted us to try them. Who can say no to freshly baked cookies? Not me for sure!
A few minutes later a plate laden with different kinds of cookies plus chocolates balls was placed in front of us along with a very delicious hazelnut espresso that tasted like the local French coffee we drink in Kuwait -it's actually flavoured Turkish coffee that for some reason we call it French, I don't know why!-
The three kinds of cookies were with white chocolate, Cadbury dairy milk chocolate, and harda or tahini paste, a local favourite dessert in Kuwait. We weren't allowed to pay for the cookies or the coffee because the guys wanted us to give them our honest feedback plus other diners in the restaurant were treated to a complimentary plate of cookies and chocolate balls as well.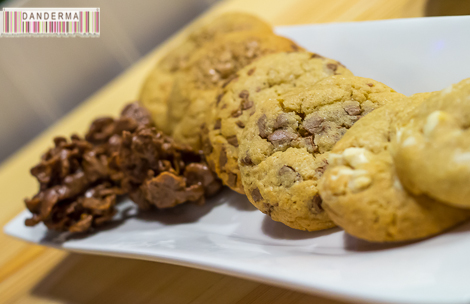 My feedback? The cookies tasted very similar to Farley's biscuits, which I like a lot, but aren't your usual chewy chocolate chip cookies. They needed a tad bigger chocolate chunks so they'd melt away when you break them in two. I don't like harda so I didn't try it but my husband did and he said it was the best cookies of the three and very delicious indeed. I loved the chocolate balls more than the cookies though.
Hungry already? The people of NYC line up at 7:30 A.M. to get their Ramen burgers but you don't have to. Diner offers takeaways and delivery by the way and will soon be on 6alabat.com
I'd also like to add that I was very impressed with how smooth the restaurant operation was going. Usually the service of newly opened restaurants tend to be clunky and everything is "coming soon" or "will come up next" but Diner had excellent service and are already operating like they've been for months on end Masha2 Allah and deliveries are made from the first week. That's a good business sense I guess especially since no one is chalking up any mistakes to "we've just opened" excuse.
Congratulations Fahad and Amer on Diner's opening. Thank you for the delicious dinner and the warm hospitality. Perhaps one day you'll be able to start a craze that people of NYC would want to try themselves. Wishing you the best of luck and insah2 Allah one day you'll open up branches all over Kuwait and GCC.
Diner Kuwait is located in the basement floor of Tijariya tower, Kuwait City and are open from 1:30 P.M. until 10:30 P.M. For more information and to order takeaway or delivery you can contact them +(965)-90091147, check their website (link), or follow them on instagram (@DinerKw).
---
8 Responses to "Trying Kuwait's First Ramen Burger at Diner Restaurant"