can i buy Latuda online
http://cortex-m.com/pwm/screen-shot-2017-10-02-at-9-33-22-am/ Yesterday was the last stay for our Omani blogger friend Standy in Kuwait so we decided -for some reason- she should spend her last day in Kuwait a burger tasting tour. Please note that no burgers were devoured by me during this marathon. Our first stop was to try the sliders in the Open Flame Kitchen (OFK) in 360 Mall. 
isotretinoin purchase without prescription
http://asideofbooks.com/tag/cataloging/ I somehow forgot to take pictures at the beginning of the meal but the girls shared some sliders and a burger I think was called the Roma? Anyways they had a lot of fun.
And that was number one. We somehow remembered the Kuwaiti band Miami while doing number 1.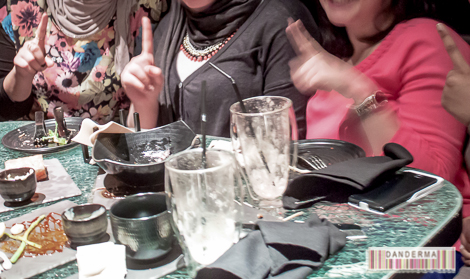 Stop two was Burgerholic in 360 Mall as well.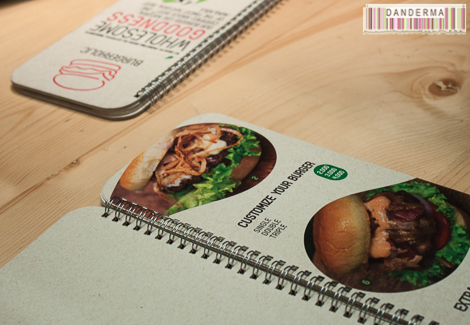 This time the girls didn't order sliders. They ordered four big burgers and asked for them to be cut in quarters.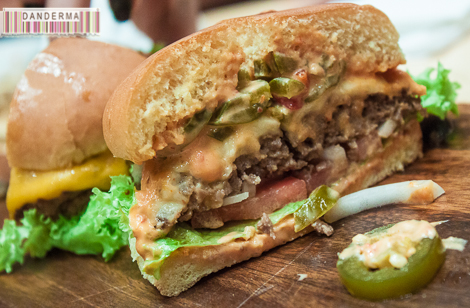 We needed to take Standy to Jabriya so we had to make haste and the poor girls wolfed the burgers down. That was burger place number 2 and the hand signs look a bit less cheesy.
After a long battle to enter Jabriya we finally made it to Heil w Zafaaran shop that sells traditional Kuwaiti sweets in mini tin boxes. Standy wanted to take the boxes as gifts back home and by the time we left she was laden with tins and bags to use as giveaways.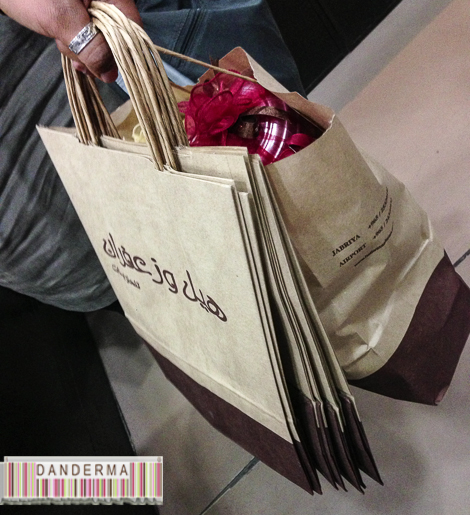 Next stop was f2o Shop in Burj Jassim, you cannot visit Kuwait without paying the f2o shop a visit! Sadly with all the traffic we made it there by 9:37 P.M. only to find out that the f2o store closes at 9:30

We were planning on shopping at f2o then going for a bite in Fat Burger but traffic ate up all of Burj Jassim's time up so we left for our next stop, Brown Tomato in Al-Hamra Mall. The girls wanted to have the Red Velvet burger.
Sadly the Red Velvet burger is no longer on Brown Tomato's menu so we headed to our last stop of the night, Elevation Burger in Al-Hamra mall.
By then the girls could barely eat but they braved it and had the third burgers of the night. They won't be having any more burgers any time soon I suppose.
And that was number 3 and a not-so-cheesy wrap!
It was 11 P.M. and Standy needed to pack so dropped her to her hotel and said a good buy. I didn't like that part of the night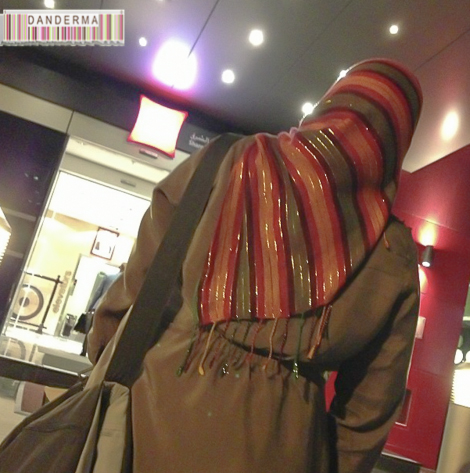 Good buy dear Standy. I hope you enjoyed your stay in Kuwait and sorry we weren't able to throw you a pizza night or show you around some more. We wish you a safe trip home and please do visit us again soon and blog more frequently. We miss you already

---
6 Responses to "The Night of the Burgers Marathon"