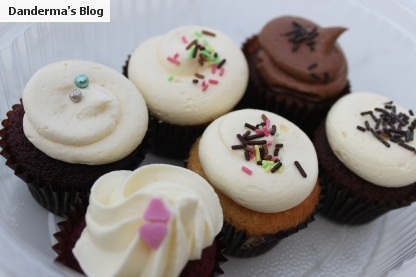 Driving up and down Jumeira Road i have passed by Kitsch Cupcakes several times. Never did i feel like trying it. It is also sold in Candylicious Dubai Mall but the place is always too crowded to take your there. Then in my Sugar Daddy's Bakery post (link) a couple of readers told me of how good Kitsch cupcakes were, how that they are even better than Magnolia's, so i have decided to try it…
One fine morning driving down Jumeira road we passed by and decided to try it. It was early in the morning and the street was empty so we found a parking space outside easily…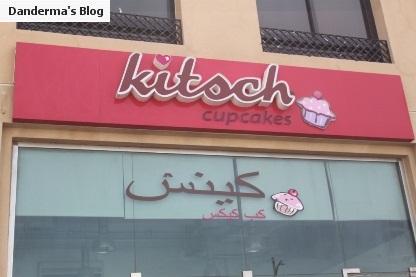 We went inside and to our dismay a big No Photography sign was there… i wonder why?! Anyways we chose half a dozen of mini cupcakes, two vanilla, twp red velvets, and two chocolates… then went outside to eat and photograph them on the white outdoors chair over looking Jumeirah Road.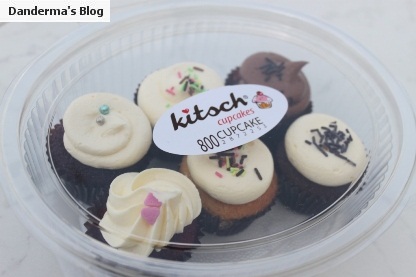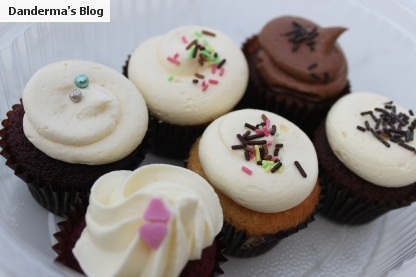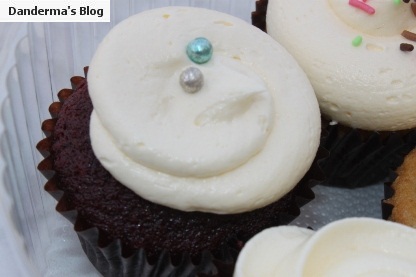 The verdict? Well the cupcakes themselves were average. Nothing special. If anything the vanilla ones were a tad too dry.
The frosting however, is another story altogether… for it's the BEST FROSTING I HAVE EVER TASTED!
It's light, it's creamy, it's frothy, it's sweet, it's smooth, it's GOOD! Now that is what frosting should taste like… the frosting… the frosting… the frosting… i wanted to go grab some vanilla cupcakes from magnolia bakery without frosting then come to Kitsch and have them frosted by them… that cupcake would have been the best cupcake on earth <3
---
7 Responses to "Review: Kitsch Cupcakes, Dubai"