http://pratergroup.co.uk/?wordfence_lh=1
Just before I was about to leave for Dubai last week there was a knock on the door and a big white bag was delivered to me. The name on the bag? DeBrand Chocolatier.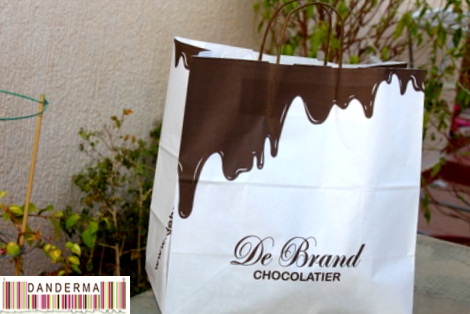 Inside the bag there was a gorgeous selection of chocolates and a nice note.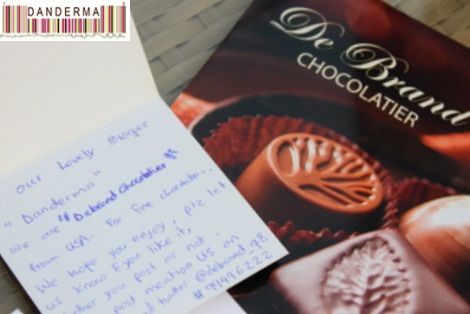 I loved the note! Then it was time to check out the DeBrand chocolates.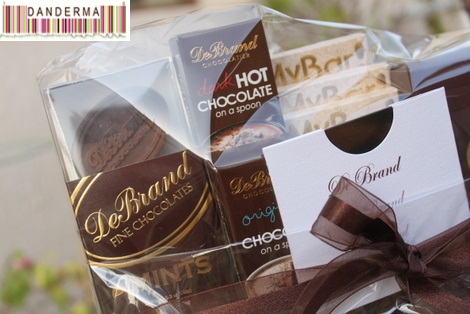 The nicely displayed chocolate gift box came with a LOT of different kinds of chocolates. The more the merrier for a chocoholic like me. Lets take it apart and see. First there were two hot chocolate making spoons: a dark and a milk chocolate ones.
Next were a few chocolate bars with interesting flavors like sea salt, chili, and sesame.
Next were the chocolate mints.
A box of faces of the world chocolate, each face a different shade and a different flavor, as diverse as the human population! Cute!
Are we done yet? Noooo! Two more chocolate boxes to go.
The bigger box had big egg like chocolates. How yummy do those look like?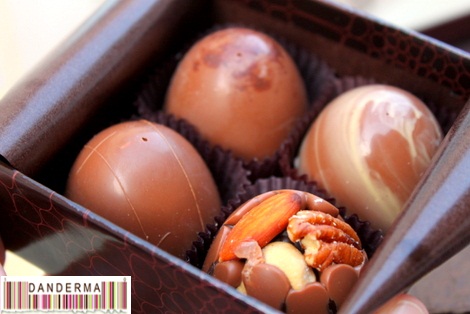 The small one, which I had attacked mercilessly, had smaller chocolates stuffed with yummy things.
Would you look at that?
The bag came with a catalog chock full of different types of chocolates plus DeBrand's information.
Thank you De Brand for the chocolates. I've enjoyed every morsel I had. I wish you the best of luck in Kuwait.
DeBrand Chocolatier is opening soon in the Avenues Phase III but they already can cater to your needs if you call 99496222. For more information you can check their website  www.debrand.com  or follow them on Twitter (@DeBrand_Q8) or Instagram (@DeBrand_Q8).
Related Posts
---
6 Responses to "Review: DeBrand Chocolatier"