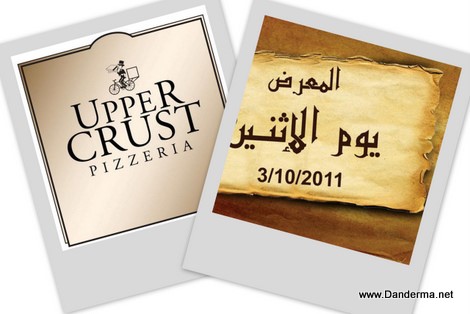 Please join me in welcoming Upper Crust Pizzeria & The Exhibition as a new addition to my blog sponsors.
Upper Crust Pizzeria is an award winning Pizzeria which is going to open in popular hangout The Village this October. My husband has been waiting for their opening like a hawk awaiting its prey. I am looking forward to trying their pizzas Insha2 Allah when it opens soon

As for The Exhibition, well, we will have to wait until Monday 3 October to see what they have to offer, don't we 😉 I like their air of mystery.
Welcome, Upper Crust Pizzeria and the Exhibition. Wishing you both the best of luck 😀