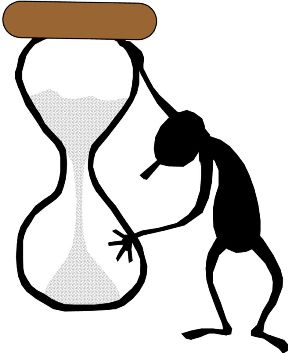 Every year as I age -err- gracefully I prepare a list of 30 things I wanted to do before turning 30. Today is my birthday so I'm checking out the list and seeing how much progress I've done. Happy birthday to me, and to Standy my birthday twin, and to everyone whose birthday is 17 July… Cancers rock!
Now the list continuing from the 2010 (post) and 2011 (posts) and adding some more. I will try and finish up half of it this year insha2 Allah…
buy prednisolone 40 mg 1- Speak French,German, and Italian. –> I learned a new Italian word… then forgot it, it was the word for impossible :p
Sukhoy Log 2- Learn how to play the piano. –> I actually bought a little piano for an iPad and took a lesson 😀 Will continue on this path insha2 Allah!
3-Learn how to shoot a gun. –> The twins took me last year! I hit a bulls eye, TWICE! I loved it <3
4- Weigh 45 Kilos. –> On my way… just lost my way a bit and went a little further up than down :p
5-Get the perfect blonde hair dye. –> Got an even better hair dye color! Blonde is old shakhbary 😀
6- Visit Japan. -> Still waiting

Maybe in April 2013
7- Go to the original Disney Land. -> Still waiting

I need to travel more!
8- Learn how to ski. -> Why did I want that? The snow is too cold!
9- Get rid of Acne and Black heads for good. -> I have to make my peace with that.
10- Open my own restaurant/ cafe. -> I got close to doing that this year 😉 Got trained as a Barista thanks to Golria Jeans Coffee (post).
11- Publish my writings in a book. –> Published TWO books to date! Alf el 7amd le Allah
12- Have the perfect Hollywood smile. –> My braces are off! Next, lumineers 😀
13- Prevent aging, wrinkles, and gray hair. –> Dreams dreams dreams dreeaaaams.
14- Join and actually commit to a gym. –> Khair insha2 Allah.
15- Go to hajj.–> The husband went without me last year! Maybe next year insha2 Allah.
16- Understand my fellow human begins.–> I give up.
17- Build my dream house… Tiny white small modern with French doors opening to the garden. –> Chan ZAIN!
18- Program a video game. –> Might do so soon!
19- Finish my masters degree. –> I still don't feel like going back to grad school. What for?
20- Organize all my photos into albums… All neat and dated.–> Half way through there!
21- Learn Arabian calligraphy. –> One day insha2 Allah!
22- Learn how to apply makeup. –> No new techniques learned since last year.
23- Plant my own vegetable garden. –> We are trying, but all the plants keep dying on us

We will not give up!
24- Learn karate or any other form of martial arts. –> Still can't find a suitable gym/trainer.
25- Learn how to cook eggs! –> Loool After Diet Ninja's diet, I ain't going to cook eggs again!
26- Stop biting my nails and growing them out like other normal girls. –> Still neat and normal looking!
27- Stop eating chocolate, candy, and soft drinks plus sticking to a healthy eating diet plan. –> Now why would I want that exactly? Life is boring without chocolate!
28- Grow long long eye lashes. –> Today, I want to prevent them falling!
29- Get over my pet phobia. –> Surprisingly I'm making progress, I'm having fun with our stray cats even though last year I would have run screaming to the street if I saw one! There's still hope!
30- Master the art of letting go and accepting what you have been dealt in life. –> Acceptance is easy. Letting go and forgetting are the hardest parts but life is teaching me that if people think you are unworthy, then they are disposable.
More things I want to add to my list?
31- See my books displayed in Waterstones! 
32- Program my first Apple application.
33- Print more of my pictures as wall art plus finish my office at my new apartment. 
34- Do more good and charitable work to give back to society.
35- Learn how to fly with the Aviation Simulator thing. 
Now let the celebrations begin, I'm going to spoil myself rotten today! Happy birthday to me 😀
---
14 Responses to "Happy Birthday to Me… My 30 Things List"