http://thebeginningfarmer.com/page/3/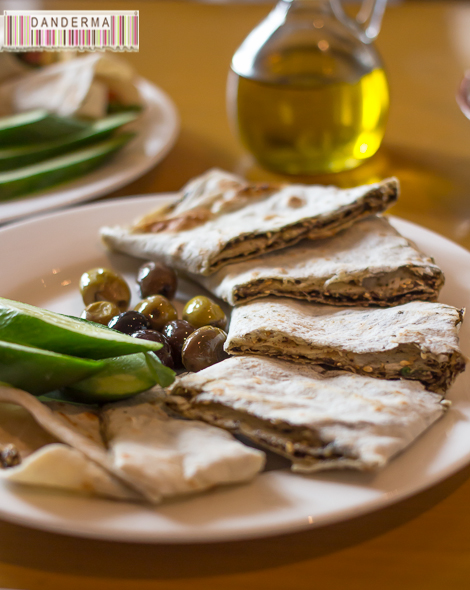 Whenever I am in Dubai I have a last day before boarding the plane ritual. It involves checking out of the hotel, driving to Dubai Mall, ending up our shopping and then grabbing some lunch in Wafi Gourmet before heading to the airport. Wafi Gourmet is a Lebanese restaurant chain in Dubai that sells a lot of Lebanese delicatessen items and is also a restaurant.
Wafi Gourmet used to sell the Lebanese brand goodies items which I love and someone once told me that they are indeed the same as the Goodies brand from Lebanon only in Dubai they are rebranded as Wafi Gourmet but I am not sure to be frank about how accurate is that. What I'm sure of though is that their food is to die for and that I can visit them for all my meals in Dubai and not get enough.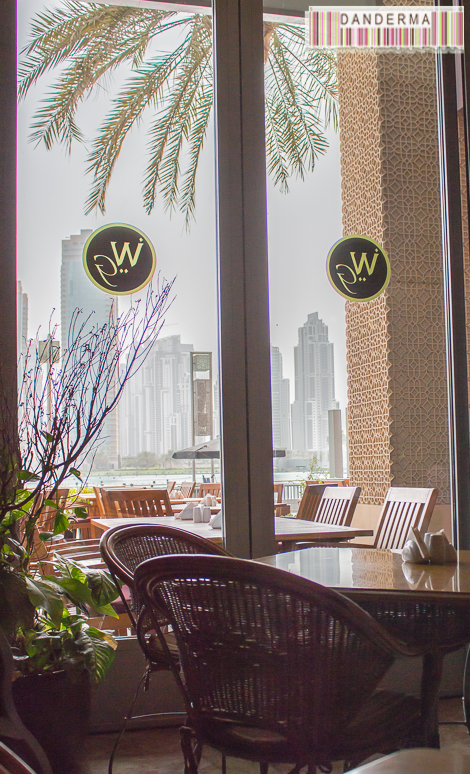 Wafi Gourmet have many branches around Dubai, the original which I used to go to years ago is in Wafi Mall. They used sell me blocks of their halloumi cheese from Shtoora, Lebanon which are the same halloumi used in their excellent saj sandwiches but not anymore. My current favourite branch is the one located in the lower grand level of Dubai Mall overlooking Dubai Fountain.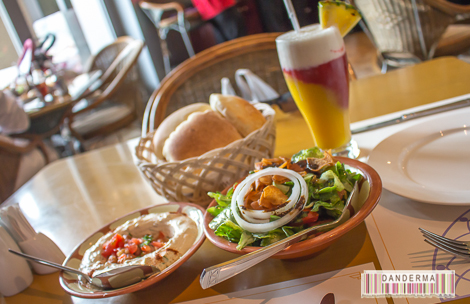 If I don't have enough time I only take halloumi and other kinds of saj for takeaway and eat them in the airport. Last time I was in Dubai -this past Sunday- I had an hour before heading to the airport so we sat down for one last good bye meal before picking up some goodies from their gourmet delicatessen section to bring back home. I can't believe I've never posted about them before, but this time I had my camera on me and I decided to take some pictures. The first thing I ordered was their cocktail juice.
In Kuwait cocktail juice means a layer of strawberry juice topped by mango juice and them bananas and milk shake. In Wafi gourmet their cocktail juice has guava and avocado but I asked for my cocktail to be made in the Kuwaiti style.
I can tell you this, I've never had a cocktail juice so big or so fresh in my life. Probably the best cocktail juice I've ever tasted. Oh and the hubby took a sip and wouldn't let my juice go!!!
We also ordered their Wafi Hummus, topped with fava beans -bajela- and mixed with parsley. We finished that plate off, so very good.
Ah and their fattoush, my favourite Lebanese salad, looked good and tasted even better. I do have one complaint though, the portion of bread in the fattoush was too little, only the few cubes of bread on top and that was it.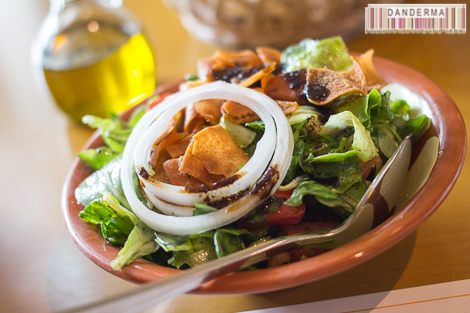 My main dish was the lip smacking halloumi saj sandwiches and the za'atar saj sandwiches. We also took some for takeaway and had them for dinner after we arrived in Kuwait.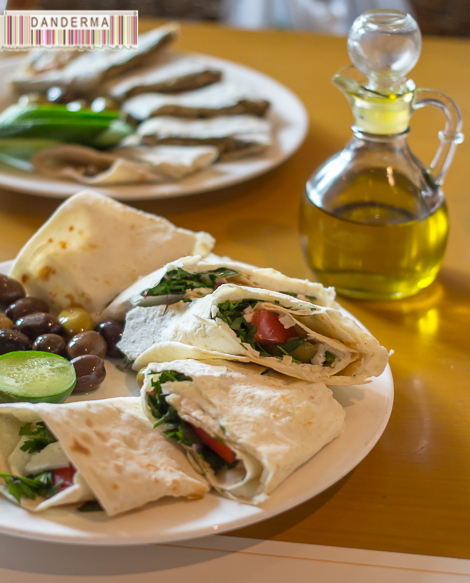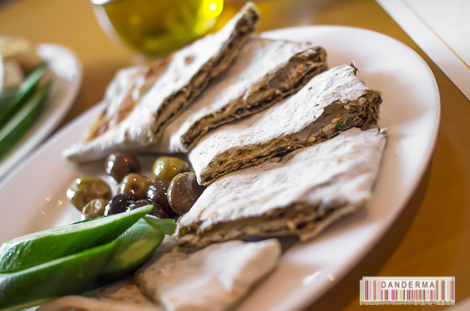 My husband ordered their mix grill platter for his main dish. It had a skewer of kebab, a skewer of grilled meat chunks, and a skewer of chicken shish tawooq. According to him, it was excellent. The empty plate was a testament to how good the mix grills platter was.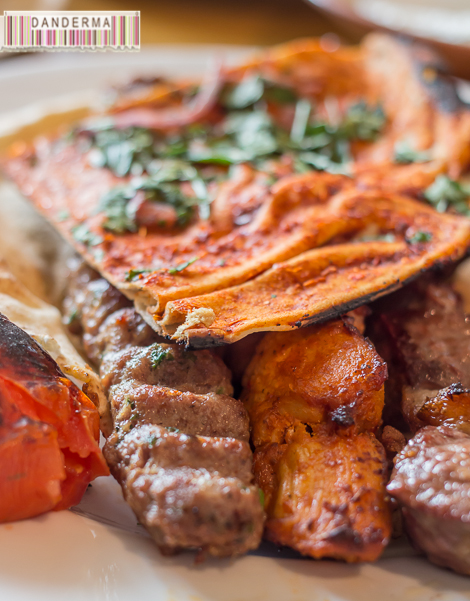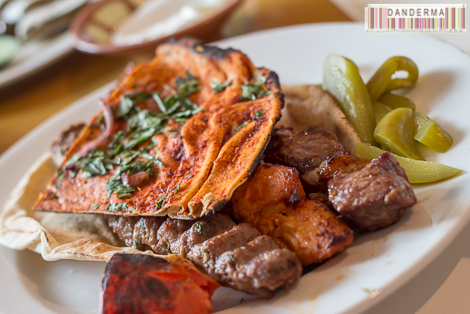 Now that I'm typing this post I'm thinking of lunch in Wafi Gourmet. The location is excellent, the place is always busy and buzzing with happy diners, the food is succulent, quite tasty and really fresh. The service is great and the value for money is an added bonus. You can also shop for Lebanese gourmet delights after you're done dining and they'd make joyful souvenirs. I love Wafi Gourmet, I wonder why they don't open up a branch in Kuwait, their website states they have franchise opportunities! Someone please bring it here and let it open in the Avenues Mall!
For more information regarding Wafi Gourmet you can check their website (link) or dine in their many branches around Dubai. My favourites are the one in Dubai Mall, Festival City, and Wafi Mall.
Related Posts
---
Comments are closed.