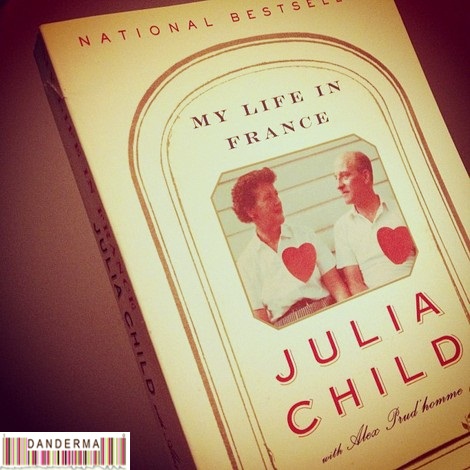 Ever since I saw the movie Julie & Julia I was itching to know more about Julia Child, the American culinary legend. I got myself the book that was partially responsible for inspiring the movie, My Life in France, and a while ago I began reading.
The book, published in 2006, describes a period of Julia Child's life when she lived in France, learned how to cook in the Le Cordon Blue, and then began her career by teaching cooking, writing her two famous cookbooks, and her cooking show. Its mesmerizing, learning how life was back then in the 1940's onwards. How, at the ripe age of 38 when you think you would want to retire she began a full new career path.
Through the pages I could almost see Julia & Paul Child's life playing in front of my eyes. Often I'd pause while reading and remember sadly that this couple having the time of their lives are no longer alive, their time was up. Sadness also creeps in on you as you read the last pages, mentioning how this person died or this person no longer functions well. If the book teaches you anything, its about how to live your life. Live for today, don't be afraid on embarking on new adventures no matter what age you are, cease the moment and simply live. In the end, all that remains are the good times: the happiness, the laughter, the gathering with friends around a fine meal.
Another lesson? Eating butter won't kill you! The Childs lived a long and prosperous life. Julia Child lived until she was 91 and her husband lived until he was 92! Now that's a thinker.
The book is very entertaining. Its like opening a window to an amazing time long gone. There is also another biography about Julia Child that was released in 2012 that I'm going to look for next. Highly recommended.
The reputation of this book has made it all the way to Kuwait. The books name has always been in the back of my mind for some reason, only when news of it being banned earlier this year did I really cement its title in my Read more »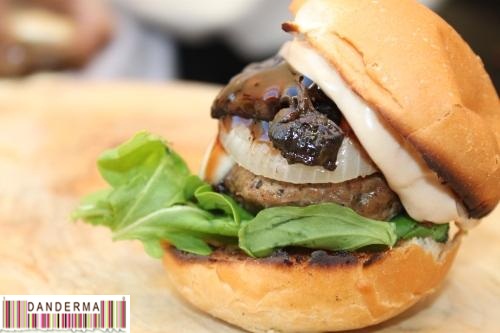 nonprescription isotretinoin Warning: This is going to be a very long, very detailed post with lots of lovely pictures and delicious food descriptions. Do not read if hungry!
Since this time of year is the prime time for BBQ's and outdoorsy gathering, I received a very generous offer from Munch Catering to provide us with a complimentary BBQ service. We decided that Saturday was the best time to Read more »