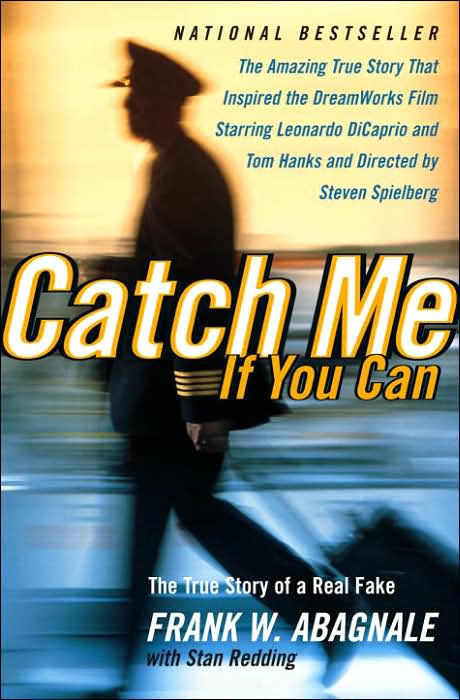 Though not a Leonardo Di Caprio fan myself, I loved him performance and role in the 2002 movie "Catch Me if You Can". I knew it was based on a true story and I've seen the movie many times but it never occurred to me that there actually is a book where the story originates from. Then one day I thought to myself that there might be, and of course there was, and of course I got it and couldn't wait to read it.
Published in the year I was born, 1980, and became one of New York Times list best sellers, its mind blowing to be reading a 32 years old biography of a cheeky teenager who roamed the entire world and conned financial establishment for millions, posed as an airline pilot, a Pediatrics doctor, and a Harvard graduate lawyer, and retired to live in peace all before his 20th birthday!
Of course the book is way way better than the movie. Not because the adaptation was bad, but because there are so many details that cannot be fully incorporated on the screen. You have to read them to understand them and with many of his cons I found myself laughing out loud even though I knew what he did was wrong. 32 years on and the book is still a very interesting read. I only wish there was more of the book after Frank ran away the first time after being extradited back to the USA, his jailing sentence, and how he ended up working for the FBI and all that.
The book is highly recommended. If you loved the movie you would love the book and its quite a quick and entertaining read. Its available on Amazon (link).