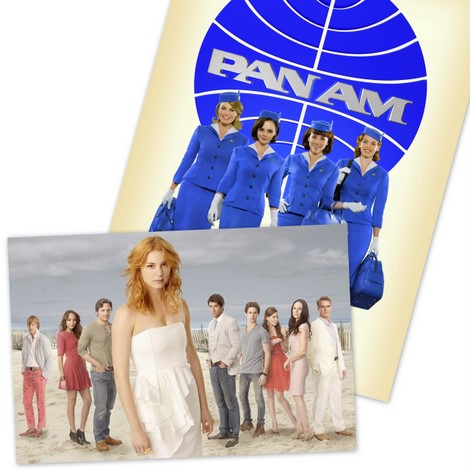 In November I wrote about finding two shows that are worth following again: Pan AM and Revenge. I loved the idea of both and I was hooked.
Now that Revenge is halfway through I can say its sounding a bit ridiculous in some points. Is it just me or am I watching something like Kill Bill? A Japanese "revenge" instructor and people getting away with arson and murder without the possibility of being caught? When did Japan become the brand name of Revenge exactly?
Revenge is getting a bit ridiculous. DHW is past its expiry date and its ridiculousness is unheard off. Every season there is someone being killed, criminals attacking no one but the ladies of wisteria lane, and secrets being unraveled. Bs 3ad.
Pan AM is still beautifully written and as the episodes go on its becoming even more interesting.
I want to check out Once Upon a Time, Drop Dead Diva, New Girl, and some sitcom that had been advertised in the UK as a hilarious top number one of some crazy woman -not new girl-. Any thing else you might be watching and think its worth checking out?