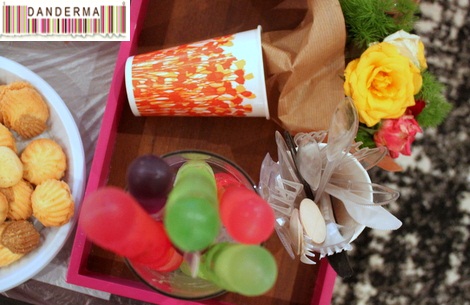 Bugo For some reason wordpress is eating up my Party post. I've written it three times already!!! It could be because its too long so I'll have to sadly break it down and re-post it

I bet everyone with an instagram had already seen -and felt like being invited to- the Dathra Book party I had at home

Let me show you the party from the party planner's point of view… how I chose and put everything together in about 3 days time! The theme was "Dathra" which means out of style so I made sure everything belonged to the 80s.
Saturday was spent sending the invites via whatsapp, confirming the party date (Wednesday), and shopping for supplies. Sunday was spend deciding on the menu and whatsapping with the guests on who will bring what plus spreading out the goody bag supplies waiting for them to be wrapped (post).
Monday I took the books from the printers -at last- and wrapped the goody bags, had them ready for the guests to take home in a back room. Some last minute shopping for food items were done as well plus finalizing the menu.
Tuesday was spent pre-ordering the food for the party and rearranging the house to accomodate my guests, hanging the old 80's decorations we used to love and see in every birthday… remember these? 😀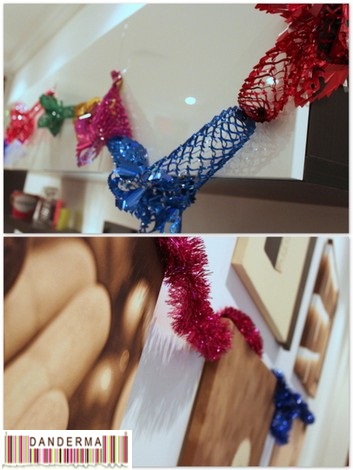 On Wednesday I went to the Co-Op before coming home from work to set up for the party. First, I bought some old wilted roses and arranged them in the old cocktail juice papercup as a vase. I spread my tables with the plastic disposable covers used as "sma6″ for the food.
In the center of the coffee table I have placed a bowl with four different kinds of 80s beloved chocolates: Barmait, Coconut, Macintosh Quality Street, and Colored cups.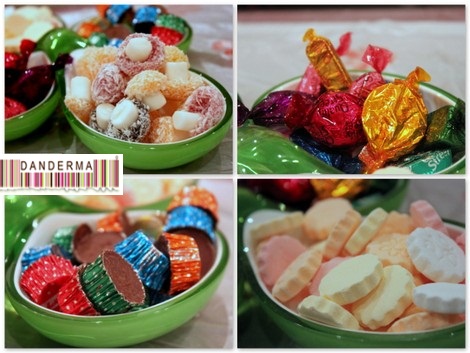 Also on the coffee table and on the mini tables I placed little plastic bowls filled with old style mixed nuts. You never went into a house in the 80s without them placing a bowl of nuts next to you. I think people still do it until now but I've never been a fan of nuts.
Also on the main coffee table and side tables I had placed bowls of mini pizza qay9ar. Now that's not so dather but its a crowd pleaser and a good thing to munch on while guests chat and wait for dinner.
On the tables I have also placed little tissue boxes and the cartons had printed designer labels on them like LV, Chanel, Dior, and Aigner. They were so tacky they belonged in the party :p I didn't have a picture so I borrowed and cropped the one from 7aji Dude's (post).
Also from the Co-Op I had gotten a box of petits fours and some baq9am. I remember eating "betefoor" all the time back in the 80s! I don't know why we stopped, they are delicious! I placed them on plastic plates on the coffee table.
At around 6:10 PM I used my iPhone to order some party food using 6alabat.com iPhone app while I was blow drying my hair. I chose Palm Palace (qa9r el nakheel) which is famous for providing food since the 80s. They provide a five person portion of their food so I ordered Hummus, Moutabbal, Taboola -the only salad, 80s weren't that salad friendly-, Arayes, Meat Kubba, and Potato Kubba. The food arrived at 6:40 PM!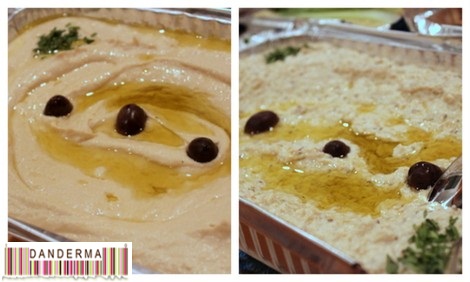 At the time of Palm Palace's food arrival my husband arrived with the food I had ordered from Cesars: Pizzas, mini pizzas, Zaatar Pizza, chicken chapati sandwiches, falafel sandwiches, white cheese fatayer, kiri cheese balls, and cheese croissants. The table was full of boxes! This is how it looked when Swera and Pink Girl had arrived at 7 PM I borrowed and cropped this picture from Swera's (post).
We also had platters of cheese samboosa, vegetable samboosa, cheese spring rolls, plastic bowls of hot nakhi and bajela. 80's much?
My dear Swera also brought over some really yummy homemade waraq 3enab (stuffed vine leaves). It was TANGY and I love my waraq 3enab tangy! Akramch Allah Swera :*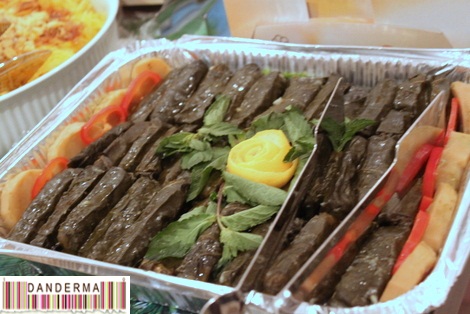 Dear Um 3zooz brought over a big bowl of Balalee6 and Eggs. It can't get any more traditional than this! The balalee6 were delicious! Akramch Allah Um 3zooz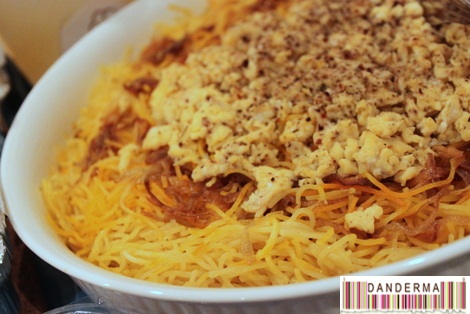 The food was spread out on the table in the cartoons and foil wrappers they came in to give it all a messy look. The tablecloth was plastic with a palm tree on a beach scene printed on it that matched nothing at all. Just perfect.
I was so glad my guests were happy and dug in

It felt like a birthday party in the 80's all over again!
Next post… the Desserts, Beverages, and the rest of entertainment! Stay Tuned!
---
6 Responses to "The Dathra Book Launch Party – Part I"